Here are photos of Bella, our recently adopted 1-year old chihuahua. She is a chocolate blue, smooth coat, 4.5 pounds bundle of puppy energy.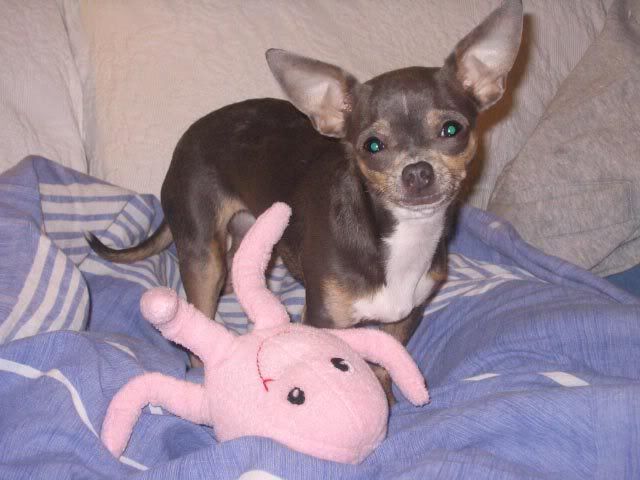 "Okay, I'll pose for just one photo..."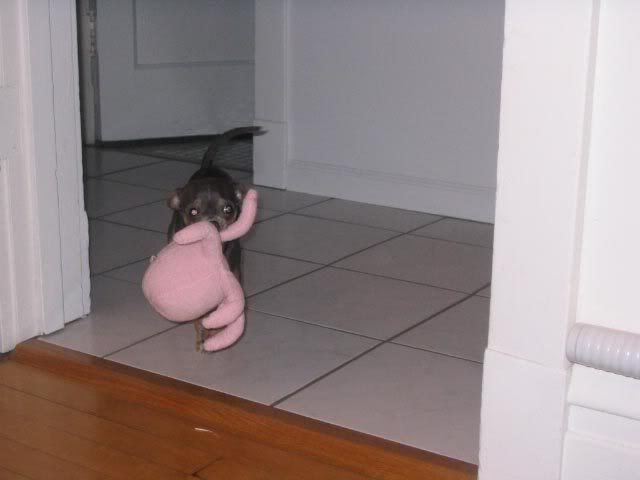 "Catch me if you can!"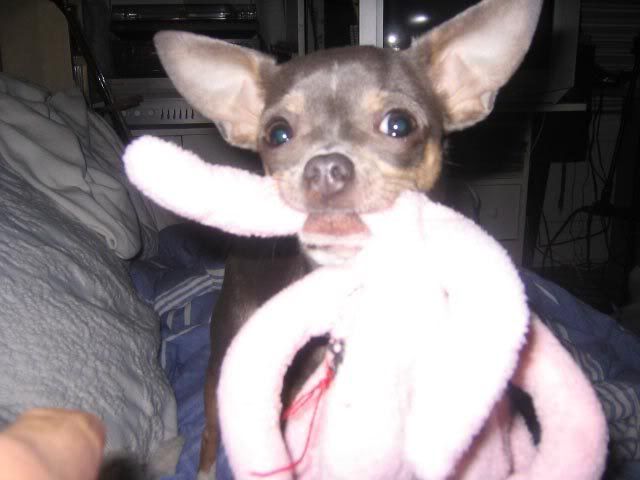 "Please play fetch with me."
"Mommy, I'm tired and ready for my nap now..."