So I ended up with two baby gerbils out of pity for one who is missing an eye and has a tail broken in several places. The petstore was going to feed her to a snake. She is orange and white and I named her WinkyObviously she needed a friend so I adopted her with light grey sister I have named Opal. I don't know who is more excited about the new gerbily additions; me or my two Chihuahuas Tyke and Amber!
Amber watches Opal and Winky
Amber watches them play together. Amber says it must be an Action movie.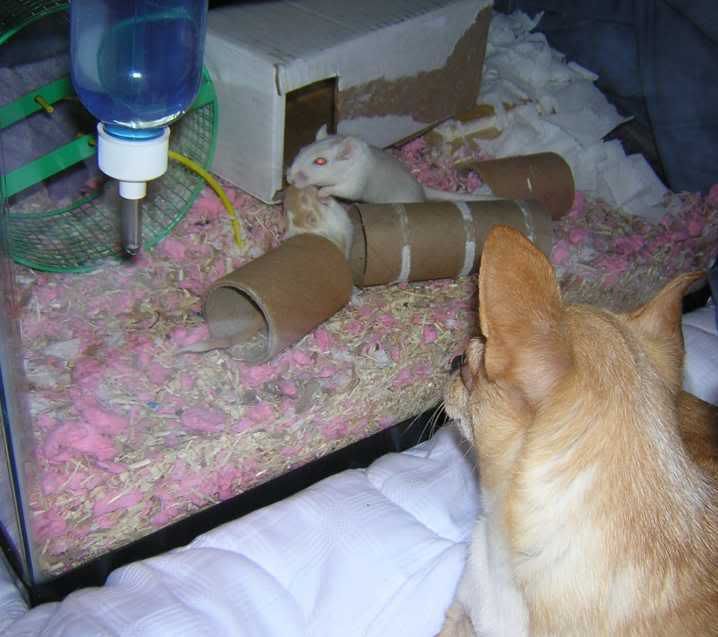 Tyke joins in watching "Gerbil TV" with Amber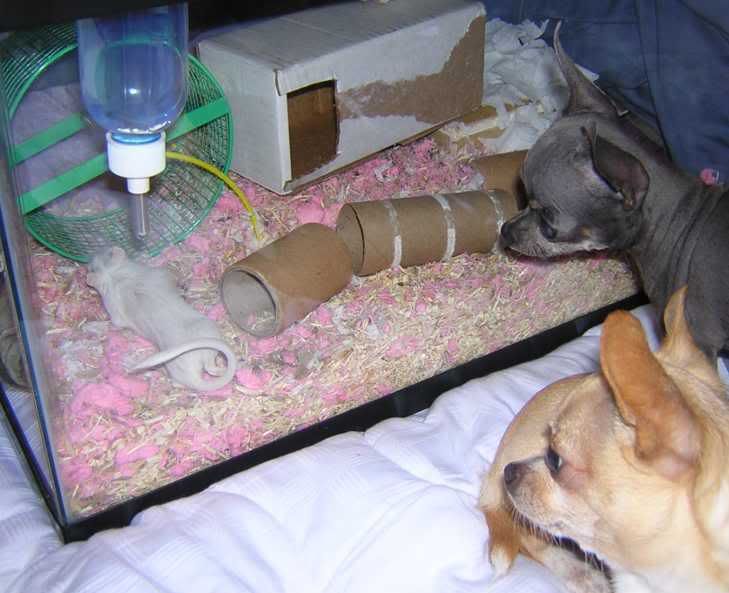 Tyke wonders why Opal uses the wheel. If she wants to run in one place why not chase her tail? Amber takes a snooze.
Hey! Who is watching who here? Winky says hello to Tyke.