I know it has been like forever but here are some overdue random pics of Yoshi. He is now 2 yrs and 2 months old
This first one is of him swimming in the ocean on his first beach trip a little over a month ago.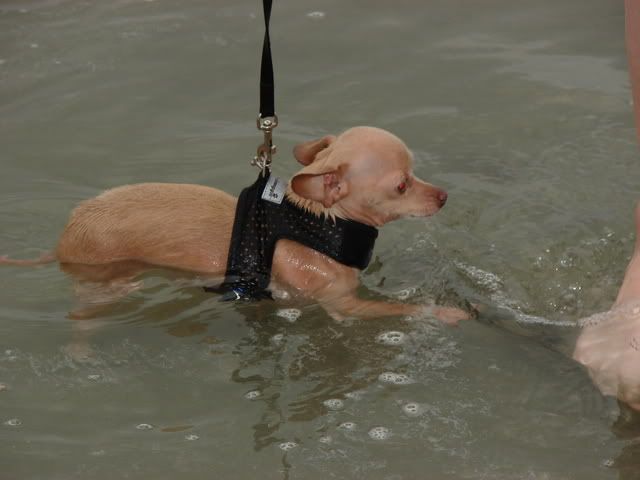 This second one is of Yoshi and his daddy, sissy and baby brother at a Great Dane message board meet up.
This last one is a favorite of mine. I call it good and evil
"Come over to the darkside Luke" LOL!