It's been awhile so here are some of the girls that we've taken over the past week or so.
Miss Cosette, I won't look at the camera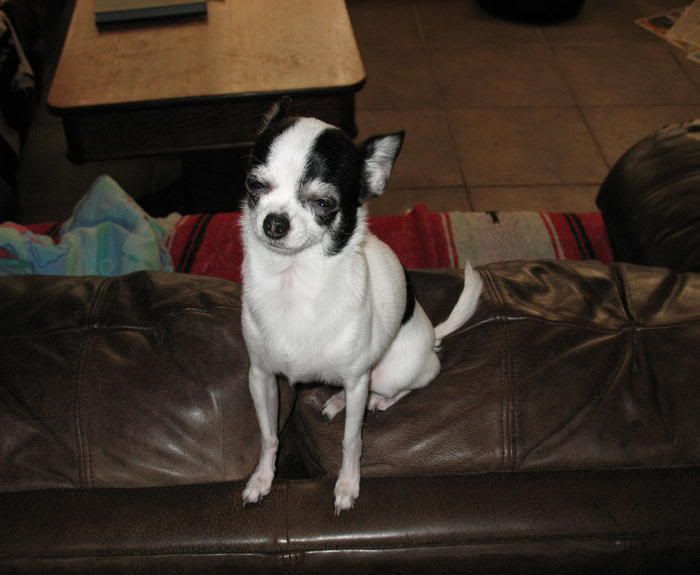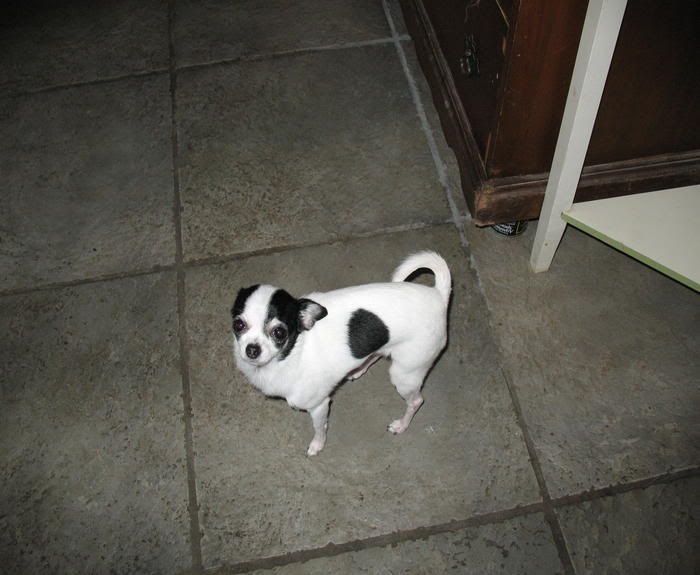 Isabeau made a bed out of her Daddy's slipper.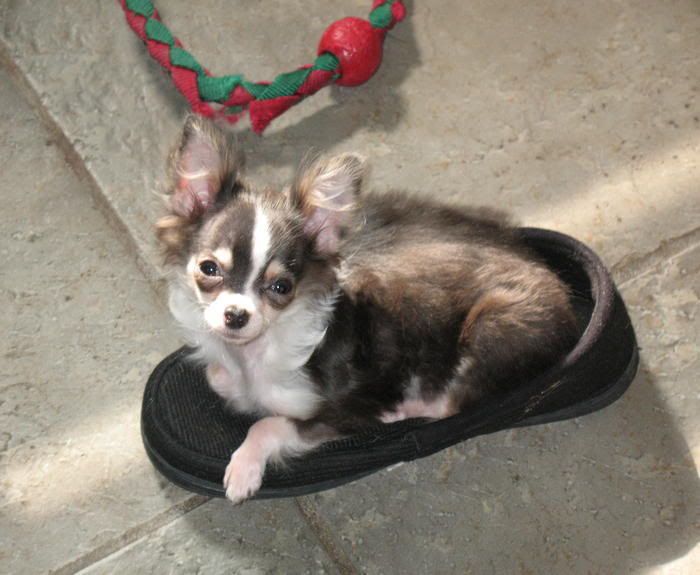 Some of Izzy showing off in the bed for her toy, she stands up and begs for it when she wants it.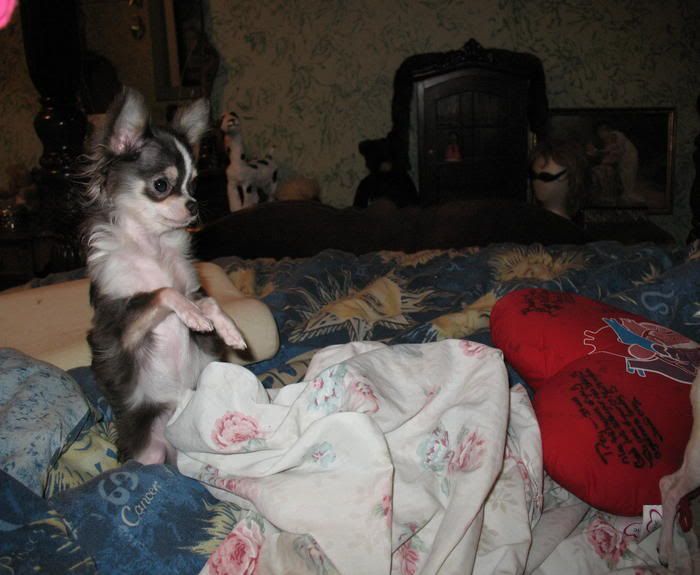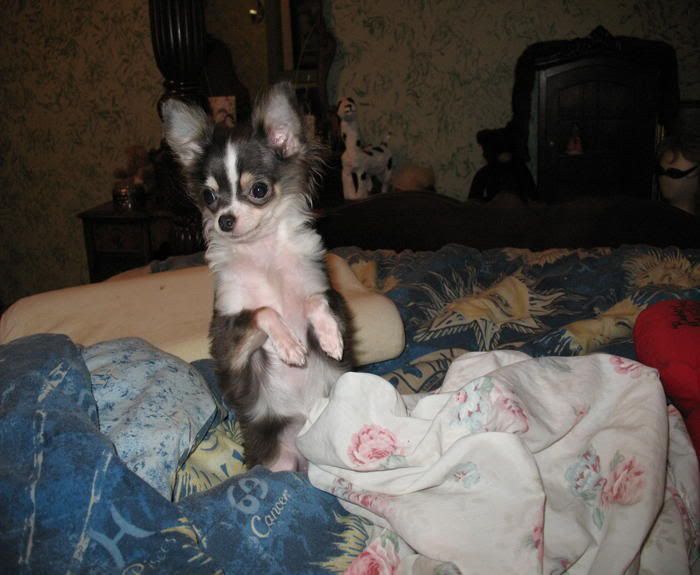 __________________
~*~Gypsy, Deedlit, Cosette, and Isabeau~*~