This is the first time we took Chico on vacation with us. We all had so much fun. Chico did wonderful, he did not even get car sick. We went to Ft. Bragg/ Mendicino area in California.
We stayed at a pet friendly hotel and they took a picture of Chico and my daughters for their bulleton board.
Chico at "glass beach" First time on the beach. He did not like getting sand on his feet & did not like the feel of the water (too cold).
Picture of Chico & my daughter, enjoying the botanical gardens.
Chico & I. Had to carry him for awhile......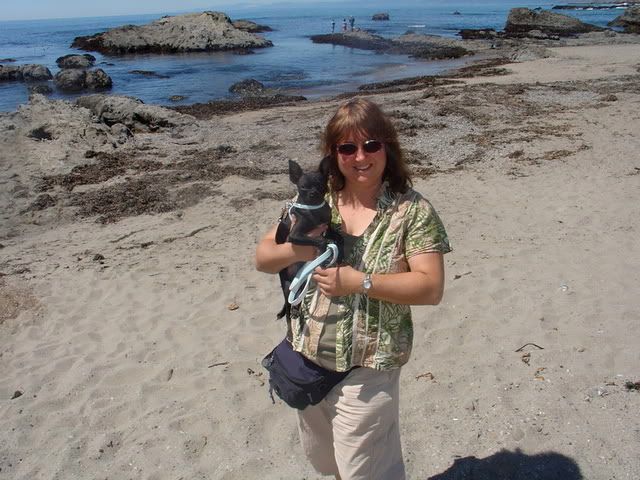 I so much enjoyed having him with us on vacation, I will definately plan another one next year and bring both dogs (Chico & Emilee May).