Well we've had a crazy weekend! Deedlit's toenail was ripped off totally and Izzy was bitten by a bug and had her face swell up so I spent the weekend worrying to death over them but luckily everyone is fine and we took some pictures tonight to share.
Deedle Bug (in this one you can see the big hotspot she's making on her back
)
Deedlit trying to start trouble
lol and Izzy looking scared about it!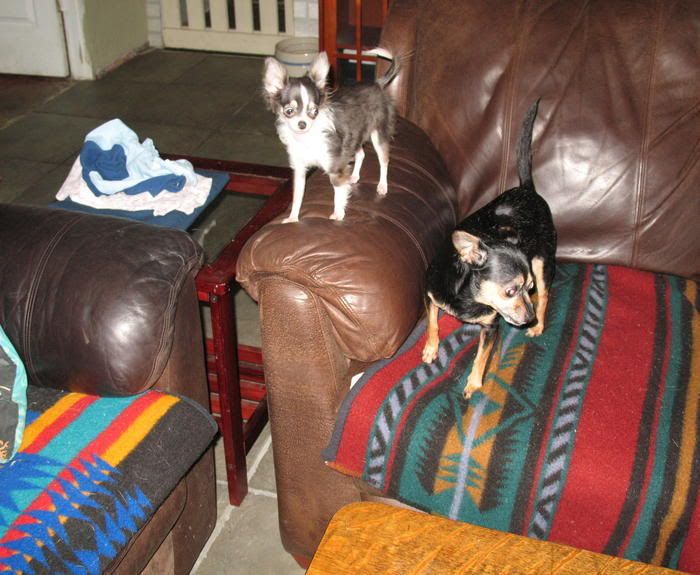 You can't see very well but I tried to get a picture of where her toenail is missing.
Being silly and almost rolling off the couch
Izzy being a little poser, she's feeling better so back to her hamming it up