Then these are from yesterday. I went to the store to get stuff to make the chis treats to make up for their bad Saturday.
I found Cosette sitting on my purse like it would make sure she could go. lol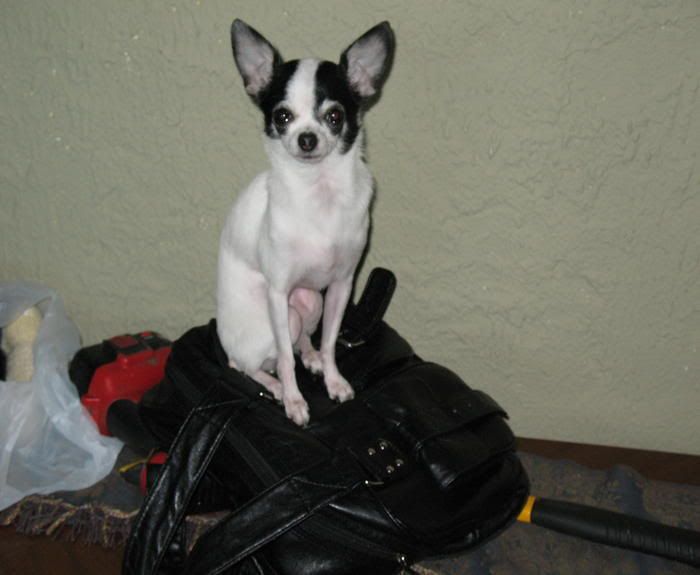 Deedlit and Cosette waiting patiently.
Izzy finally got the bed to herself, they wouldn't let her on earlier.
They just KNOW we're mixing up something for them.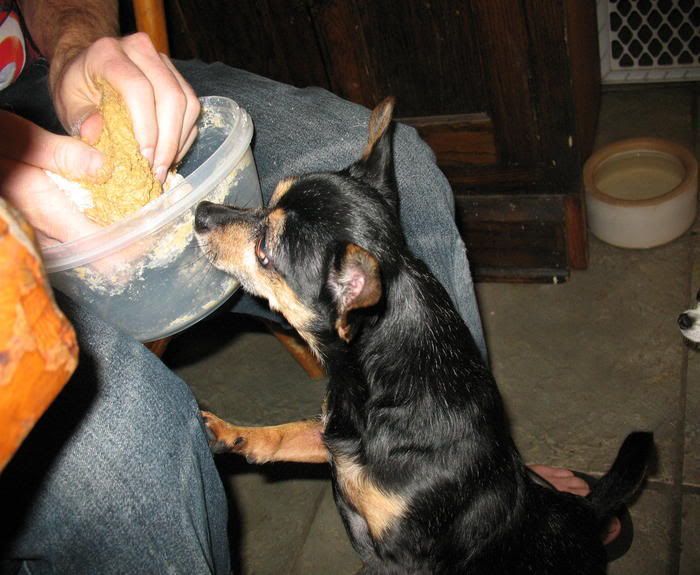 Deedlit's pleading look.
The first tray of cookies, I found these tiny cookie cutters in Halloween shapes at Walmart so they have little bats, ghosts, pumpkins, cats, and skulls to eat.
Everyone coming in for them. I was happy these were such a big hit, everyone loved them even picky little Cosette and so easy to make.