Hey all. I hope everyone had a Merry Christmas. I just wanted to share some pics of Chopper from Christmas day.
This is him in his Christmas shirt.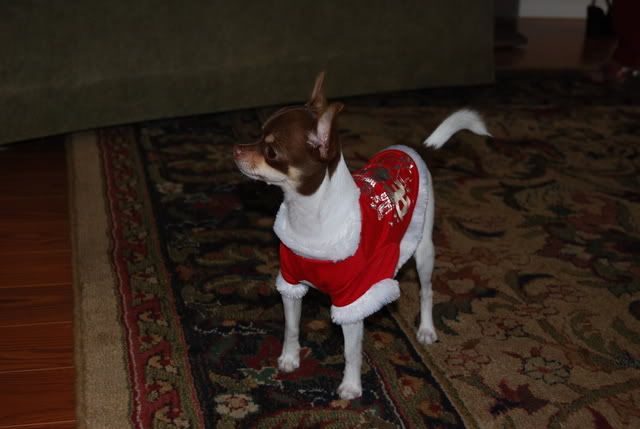 Him and his big brother Duke seeing what they got from Santa.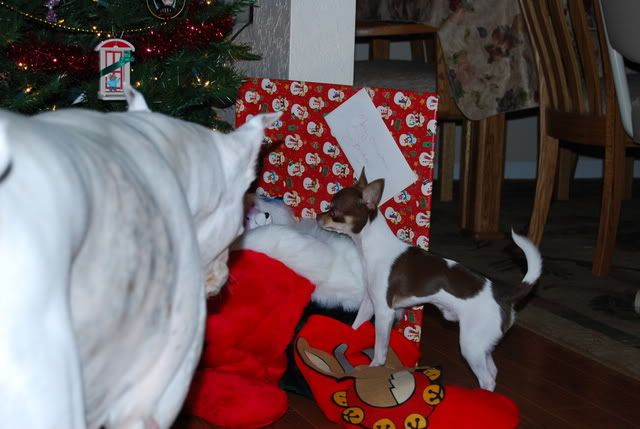 Torchering his big sis Champ by trying to steal her toy.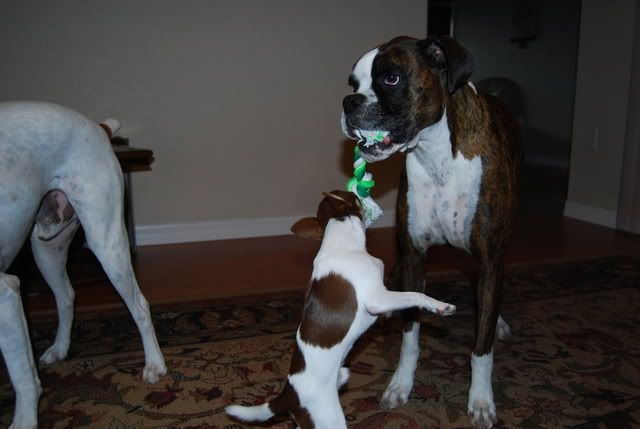 Now he changed his mind, he wants what Duke has...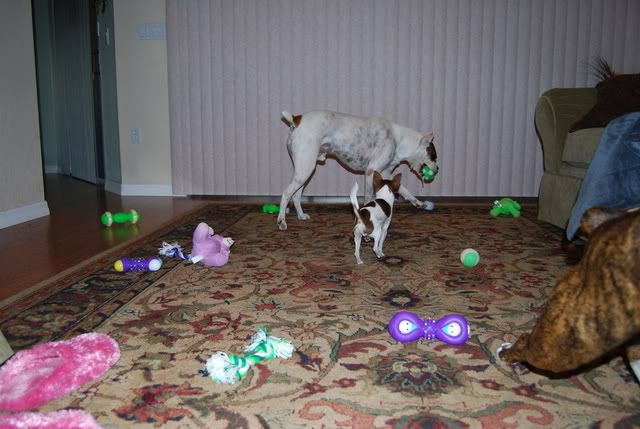 Him in a gift bag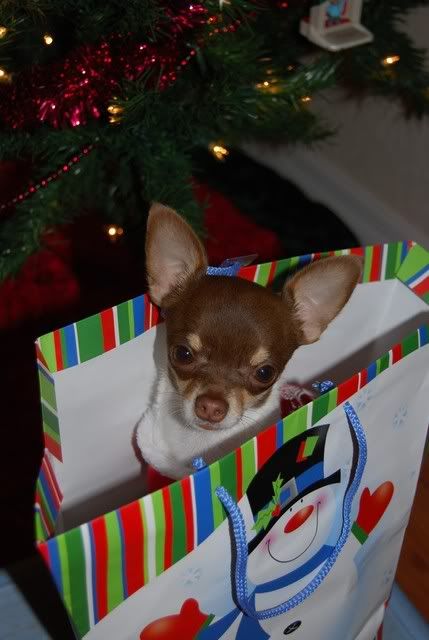 Me and Chopper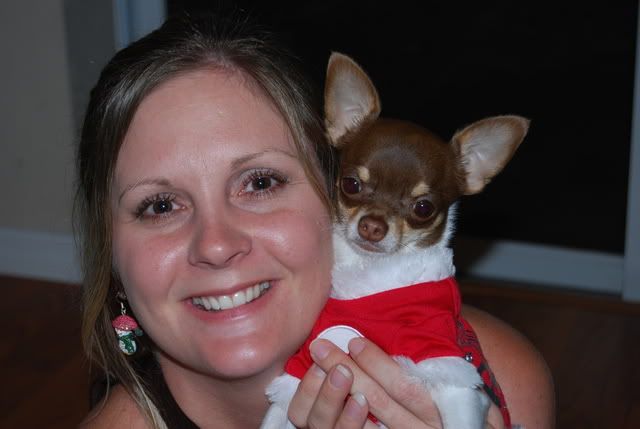 Chopper wondering if Jordan has anything for him