I have so many more photos than this, but here's a little selection of the xmas picture taking
I need to take some more of her in all her new january sales jumpers and coats xD
Baby and her litter brother, who is SO DIFFERENT to her! As well as being a lot hairier (much more jack russell fur) he's also a lot calmer, and can walk off lead without a problem. Whereas Baby has ADHD or something xD 6 hours he was round my house for, and for 6 hours she was trying to taunt him into fighting!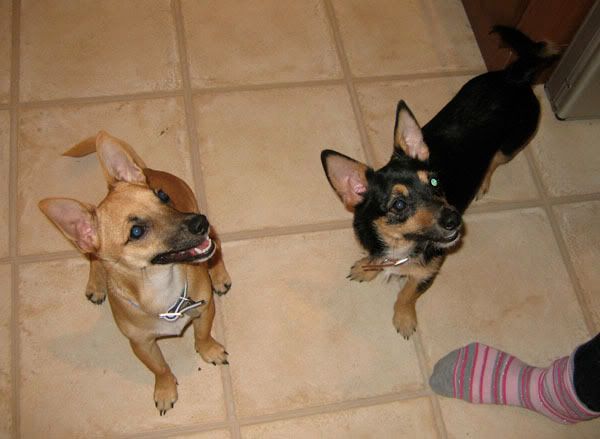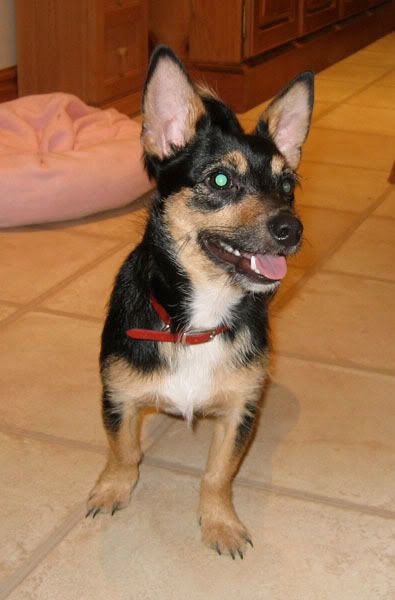 The Bubs in her xmas outfit
This won out on the elf outfit, because it fit better, and has her name on it xD I love this photo actually.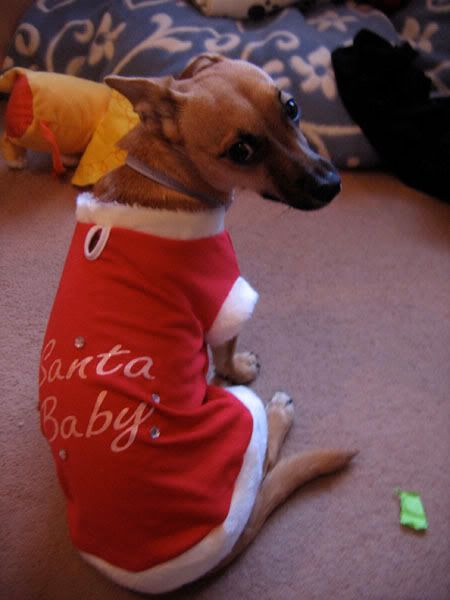 On xmas day, with one of her presents
It took her two days to eat this!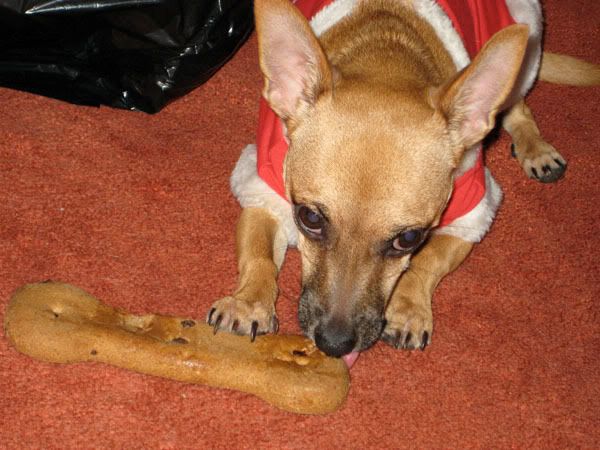 Fighting her arch nemesis on boxing day. She gets so jealous of this dog around me! Took her a while and some cesar milan style touching and shhing to get her to accept Lily again.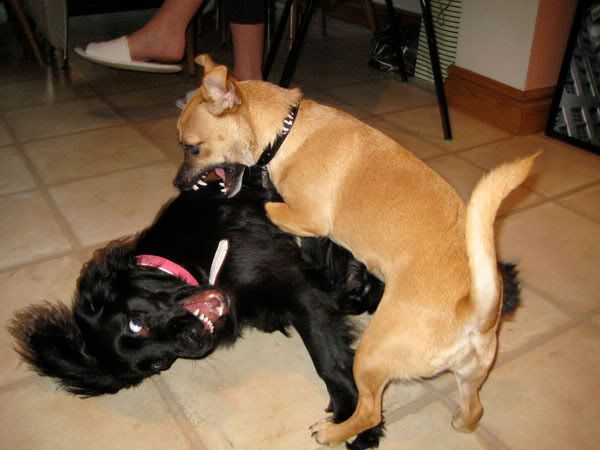 Begging. I think I had a sandwich in my hand.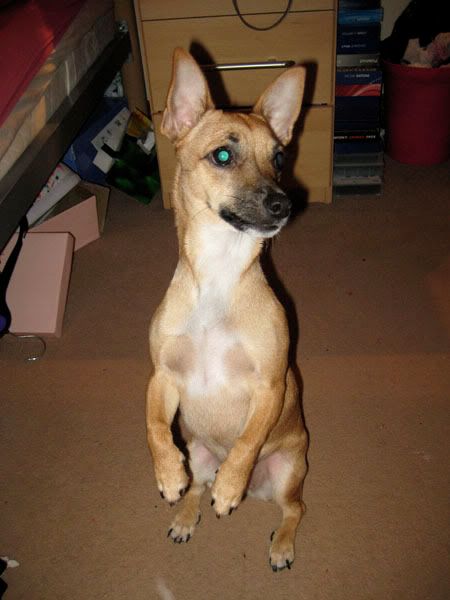 D'awww. Baby and my boyfriend. He loves her so much n__n
All snuggled up ready for sleeptime! Well, before we shove her to the end of the bed xD There's no way she's sleeping with us in the summer though, I can just see her fur sticking to my legs!