Hi everyone, I have not posted any pics of Spike so I figured I would share a few of him taken last night.
Unaware of the camera...killing his toys..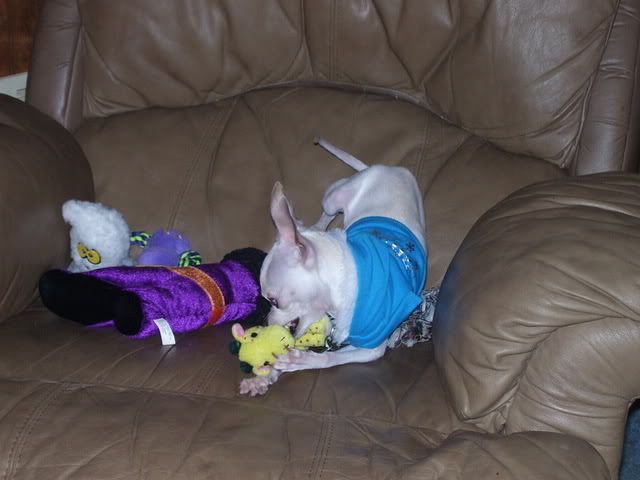 Huh?..what are you doing with that thing??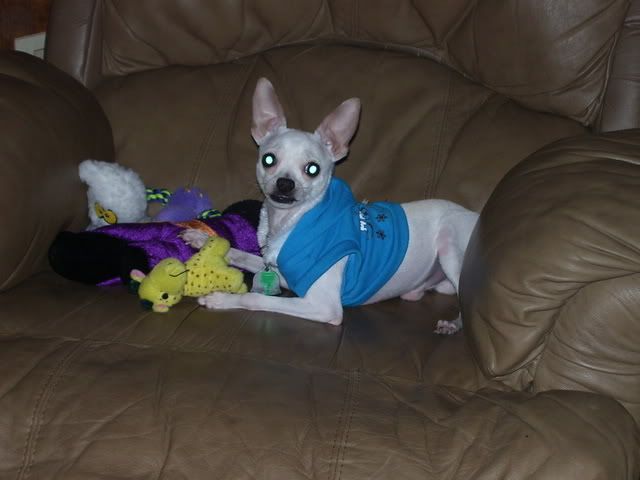 There mine all mine!!!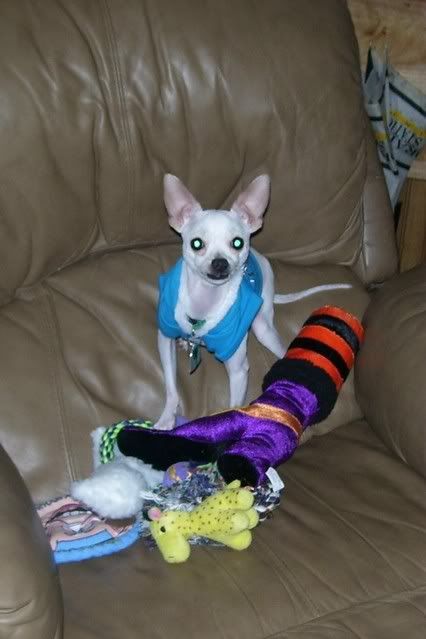 Ok..enough mom, I'm closing my eyes now!!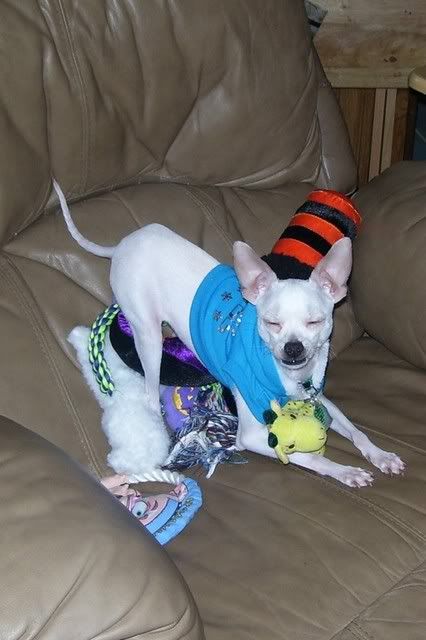 Fine, I'll just turn my back!!
and I can't leave out his big brother Koda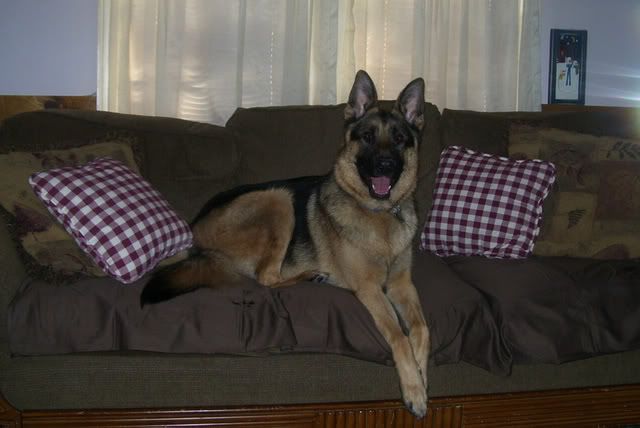 Sorry about the spooky eyes, I didn't have time to fix them.
Thanks for looking!