First off, if I'm posting too many pictures, please tell me.
Willow is 18 weeks old this week. At the vet's she weighed 1 lb. 8 oz, but when I weighed her on my scale at home, she weighed 1 lb 13 oz.
Update on Willow. On Tuesday she seemed friskier, and was trying to use her back leg every now and then. I kept her seperated from the other pups except for potty breaks. (they help train her to potty outside) And right before bedtime when I let everyone outside, Willow got the zoomies (in the snow no less) and tripped trying to get up on the patio.
On Wednesday she was really mopping around the house. She would even be laying in my lap and just cry out. (for no reason that I could see). She did this on and off during the day/night.
This morning she's back to her frisky, perky self. She's not limping on her back leg at all which completely surprises me after yesterday. She and I had a very small play session on the floor. (Where she would come and pull at my hair.) Then when I tried to take pictures she decided the camera string was a new play toy and proceeded to pull my camera all around the room.
Here are a couple of pictures that I took of her today.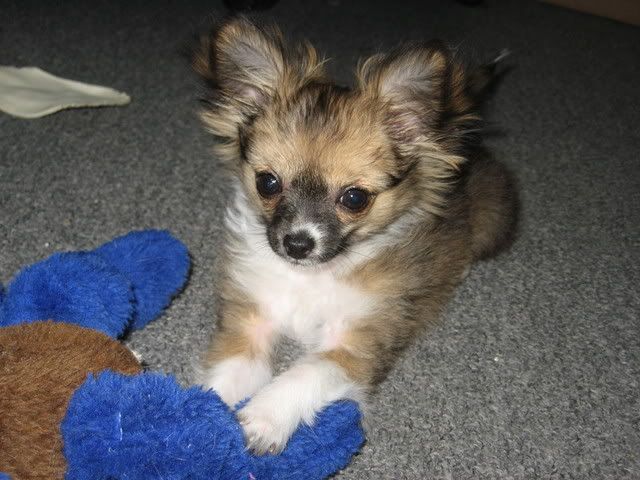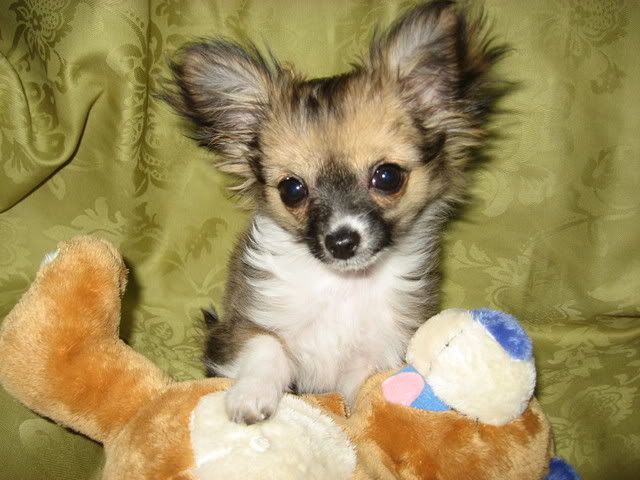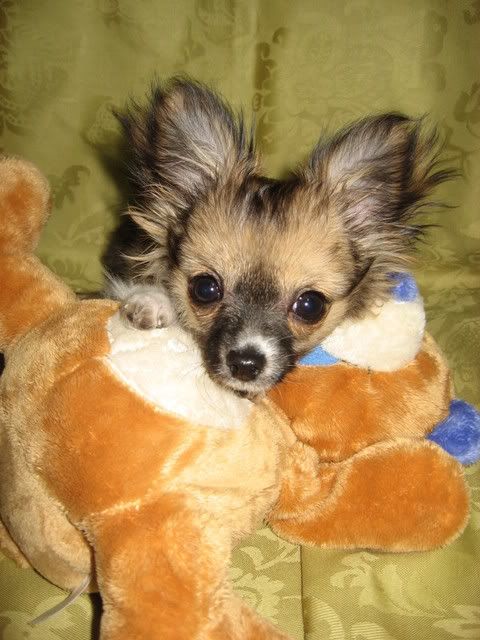 and the outtake for the day: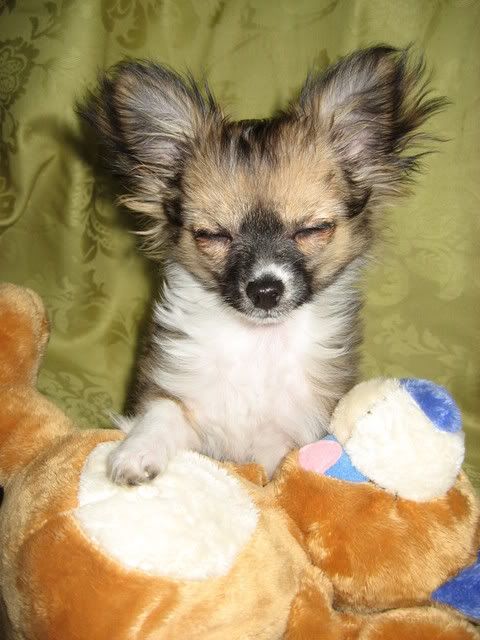 This one cracks me up!!