I've heard rumors about strange goings ons in the Chi puppy world, here are what the symptoms look like: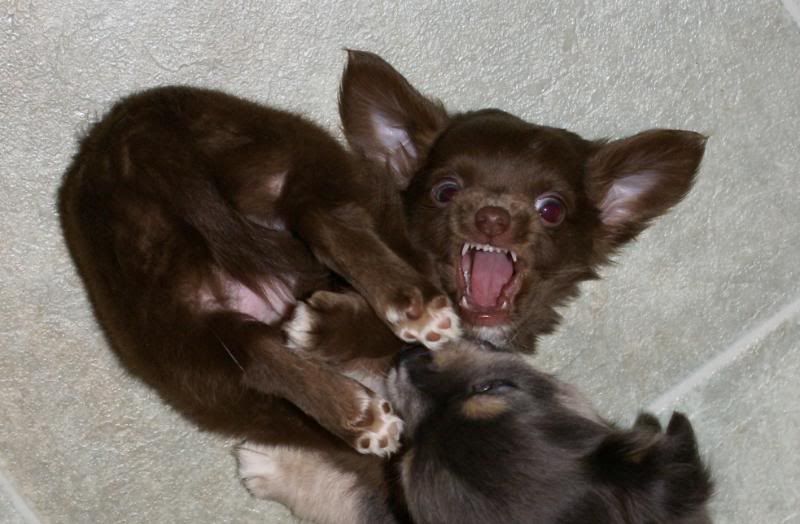 the Chi puppy patrol released a statement today, here it is in part:
if these symptoms are seen PLEASE grab your camera and document immediately! We believe that this might be related to the WWE Raw puppy smackdown virus! More details will be released as they become available...
LOL
feeling a little nutty this morn!
__________________
Proudly owned by Peanut,Izzy,Cricket,Honey & Parfait