Willow is 19 weeks old. Just shy of 5 months. She is doing wonderfully on her leg. She's not favoring it anymore and has no problems showing the other pups who is boss.
She weighed in on my scale at 2 lbs!
Here are a couple photos of my little ham!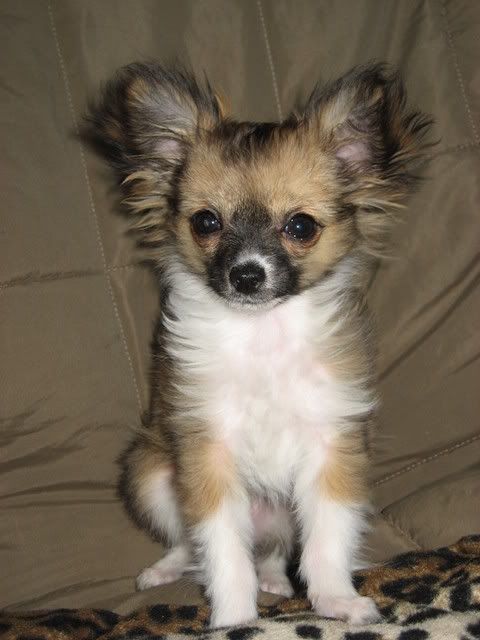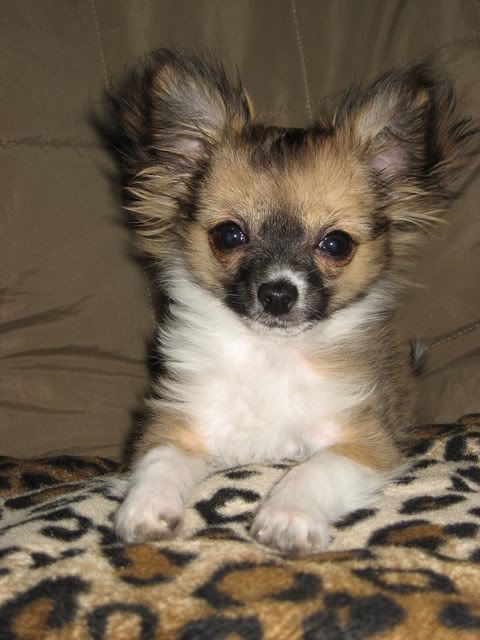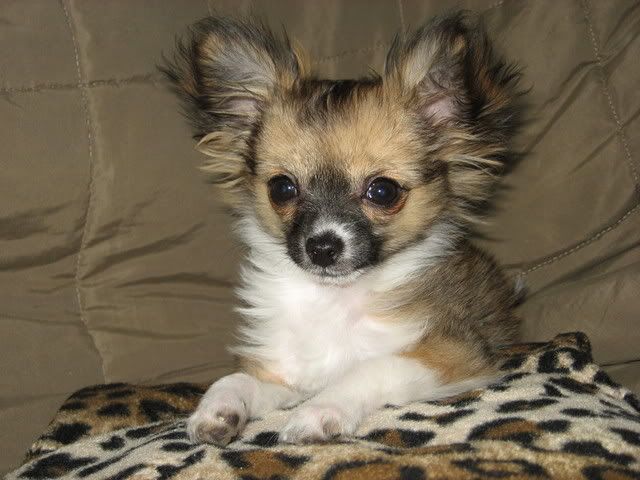 I think that I am finally seeing that she's losing some black in her face? If she loses all her black highlights what would she be called in color? ETA to add: Do you notice all her little fly away stringy pieces of hair. She's starting to get little long strings of hair at various parts of her body! She looks like a porcipine!