Hi Kristin,
Lina and Bella are learning to adjust and bond with each other. Bella is learning to interact with another dog in our family, and Lina is learning to live with a little fur-sister who is much like her little fur-brother, Boss.
Since Bella was the only fur-child for a year, she is excited that Lina joined our family. For the most part, Bella looks up to Lina as her big sister by following her everywhere and being right next to her. Whatever Lina is doing, Bella has to do. If Lina is chewing a Nylabone, Bella has to chew a Nylabone. If Lina is playing fetch, Bella has to play fetch at the same time. If Lina steals Bella's toys, Bella has to steal Lina's toys. If Lina is napping on the sofa in their room, Bella has to nap on the same sofa at the same time.
Lina gets along well with Bella for the most part, but she doesn't want to be pestered by a little sister all the time either. She would growl at Bella when Bella gets on her nerves. Or Lina would chill out by covering herself under the blanket on the sofa in their room or going inside her crate. We are teaching Bella this means "time out" and she has to leave Lina alone. Then peace prevails and all is right in their chihuahua world.
If one chi wants my husband or me to pick her up and hold her, the other chi wants to be picked up and held too. If one chi is sitting on either my husband or my lap, the other chi wants to sit on our laps too. If I'm taking a nap with one chi, the other chi has to join us in the nap too. It is an unspoken rule now that both chis must sit on my lap while I'm using my home computer. My husband cannot hold any chis on his lap while using the home computer - so Bella and Lina leave him alone (LOL).
We love every minute of all this with our two precious chi daughters...
Good morning, Lina. Wake up!
We're going to eat and then play, okay?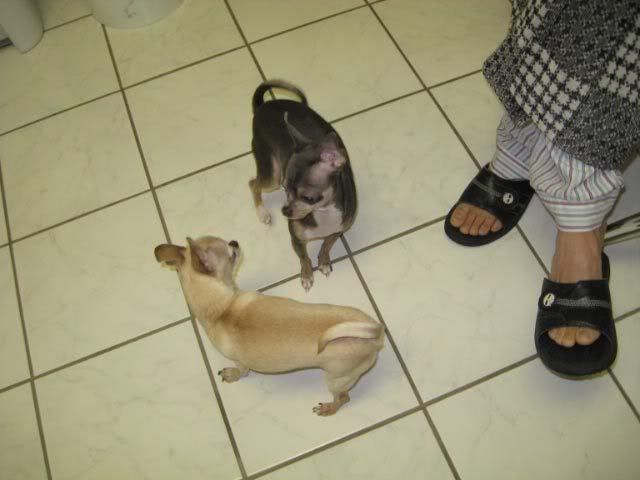 Lina kissing Daddy's hand, asking to be picked up.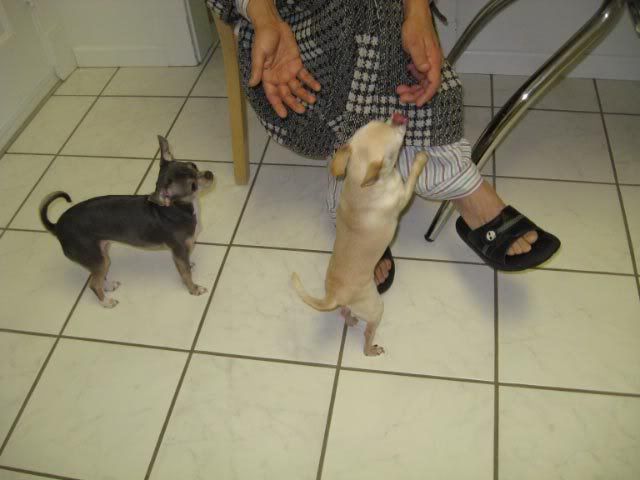 Yummmmy...............food!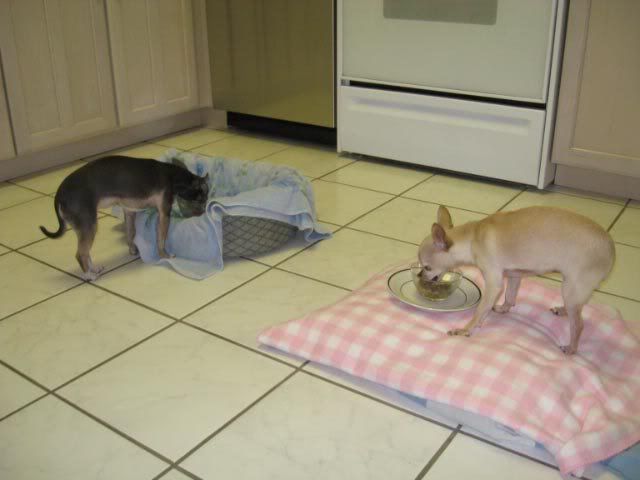 Did someone say t-r-e-a-t?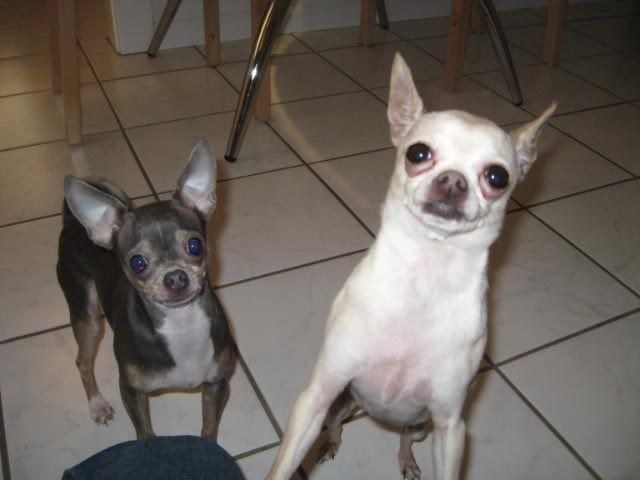 Bella and Lina enjoying chewy treats in their room.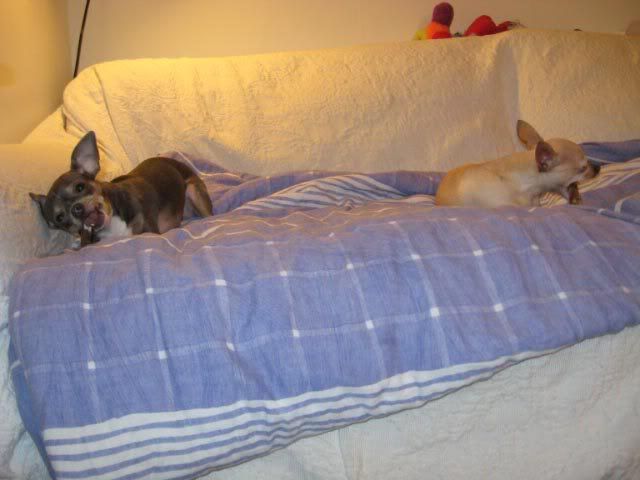 3-year old Lina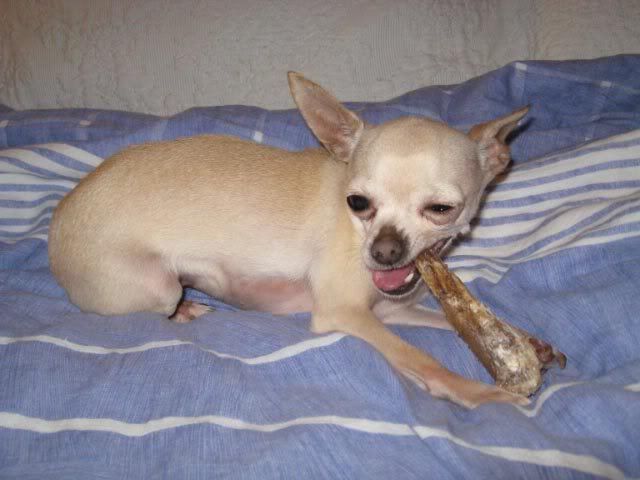 2-year old Bella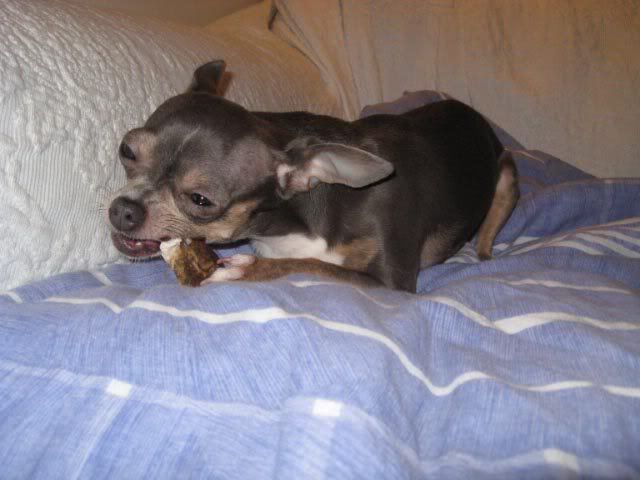 Time for a nap together...