Hi Kristin aka PinkPrincess21,
Yesterday was
one week
since we brought Lina home! Time flies by so quickly with 2 little chis (LOL). It's double our joy and fun, and more work parenting them.
Lina and Bella are getting along quite well albeit there are sisterly spats between them when one chi steals the other chi's food, treats or toys or one chi wants Mommy or Daddy all for herself. They're still working out the dynamics of their place in their dog pack, and it appears that 2-year Bella is the dominant one over 3-year Lina for now. My husband and I back up this dog pack arrangement, and all is peaceful and right again in their chi world...
A sisterly hug...
Tag - you're "it"!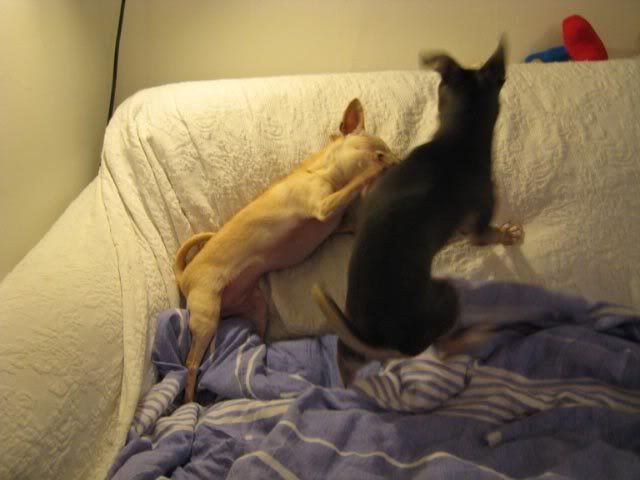 Got you!
Come back here and play!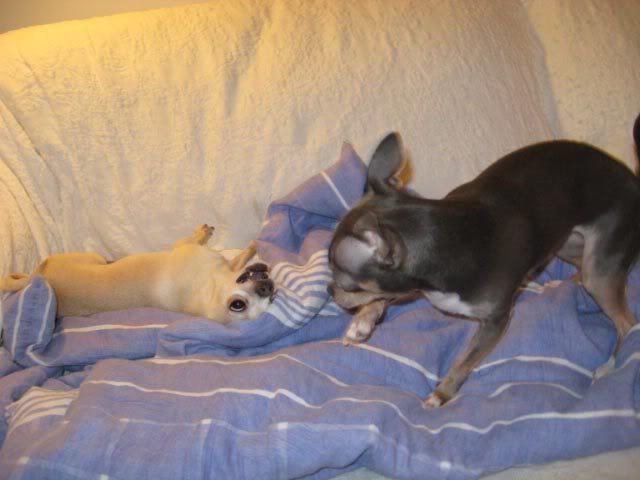 Taking a nap with Daddy...