Here are some new Diesel & Guinness pics as requested by Katie 18!
(sorry about the red eyes, my camera stinks
)
How'd the rat get in here?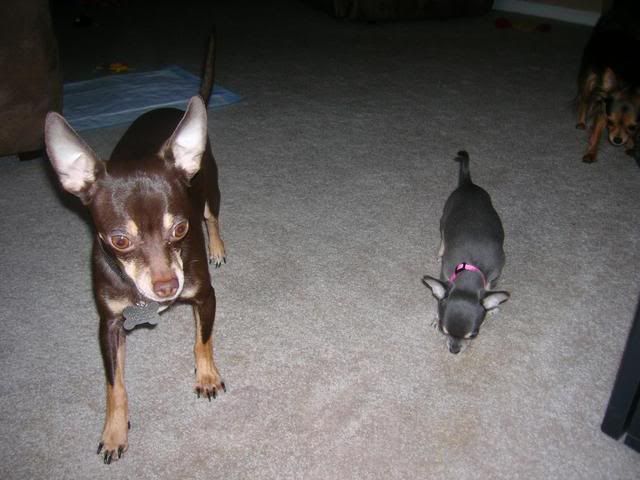 My pretty boy!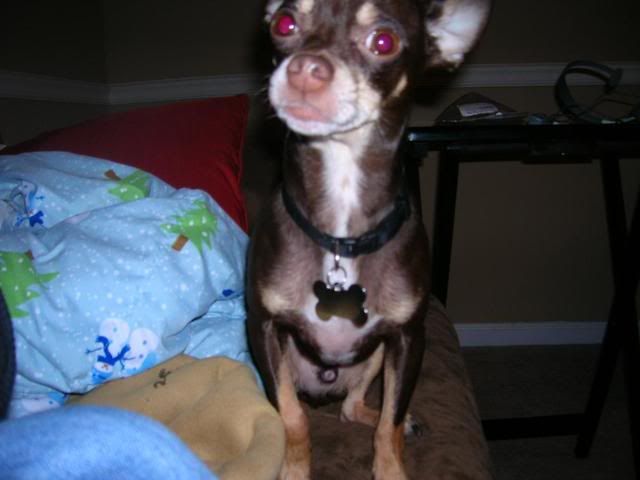 Guinness learning that pink is the new black! (it's Sophie's shirt but it's too big)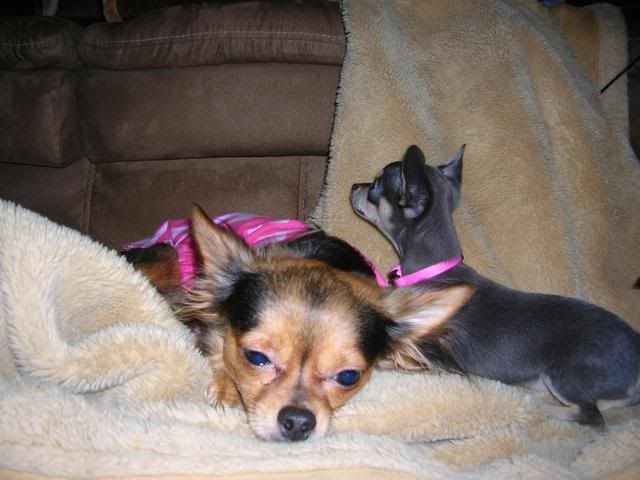 You can't get me!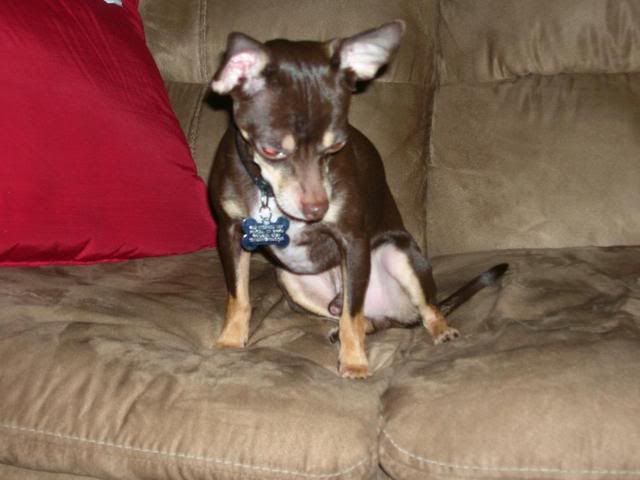 Cuddling with Sophie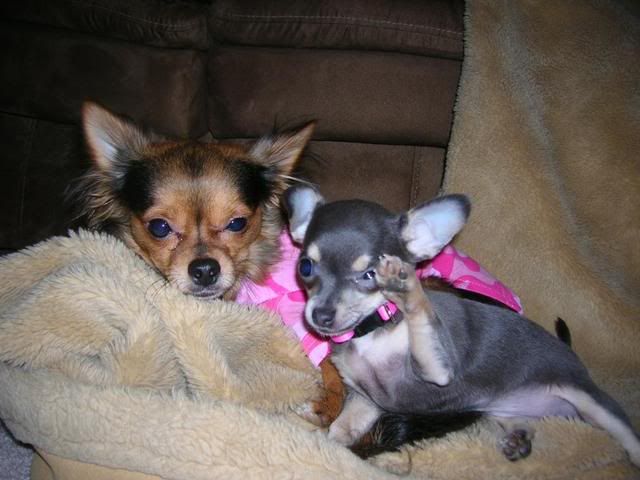 My bone!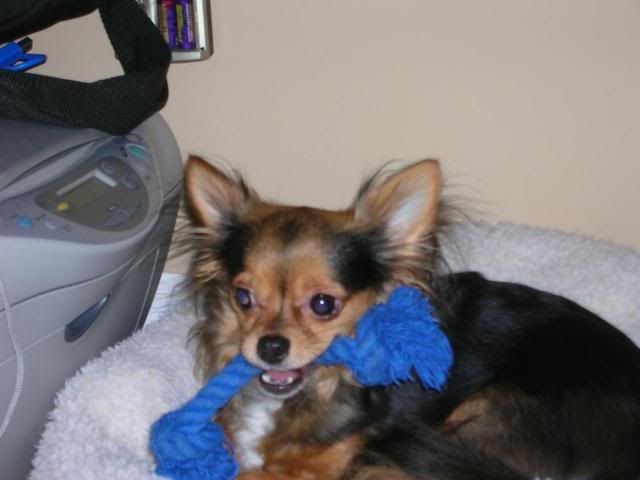 Diezy Beans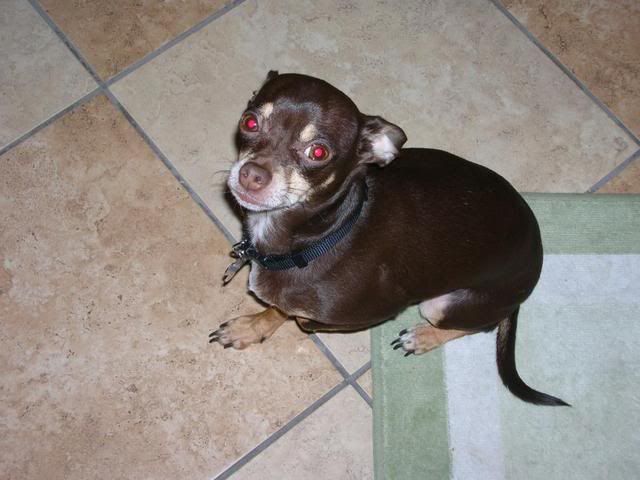 Begging for bacon!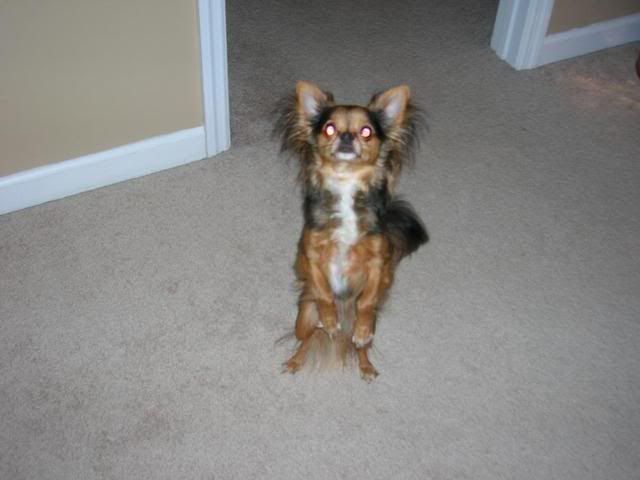 Gimmie a kiss!