Hey guys! So, as you guys already know, I got Annabelle this weekend, and she is so perfect and tiny. I'm already so in love, and we have already bonded so much over the past three days. My hubby LOVES her. Here are some pics. we took over the weekend:
ENJOY...
Sitting in mommy's lap and chewing on her pant zipper.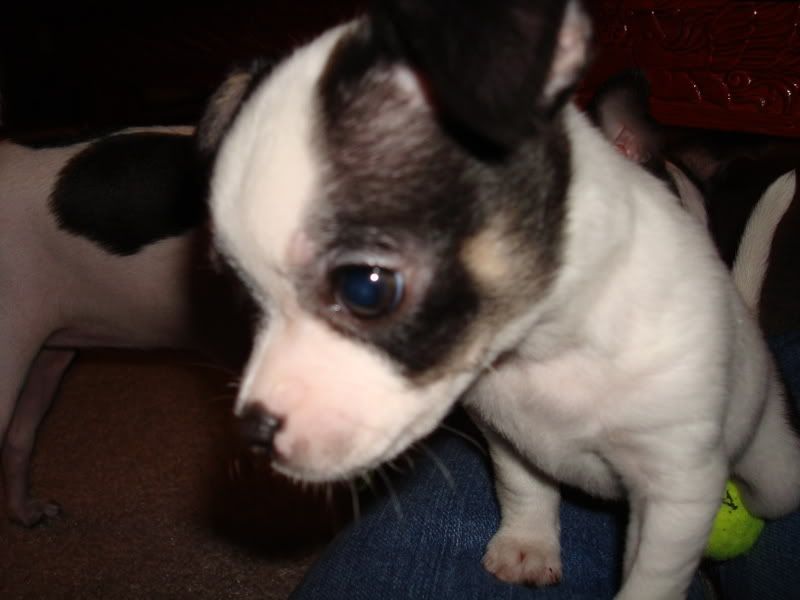 Close-up of the baby.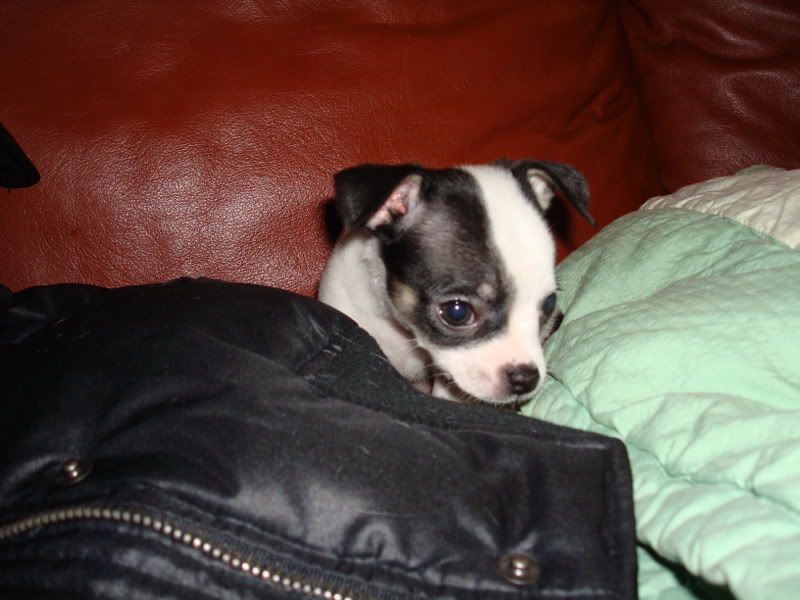 Exploring the couch and mommy's jacket.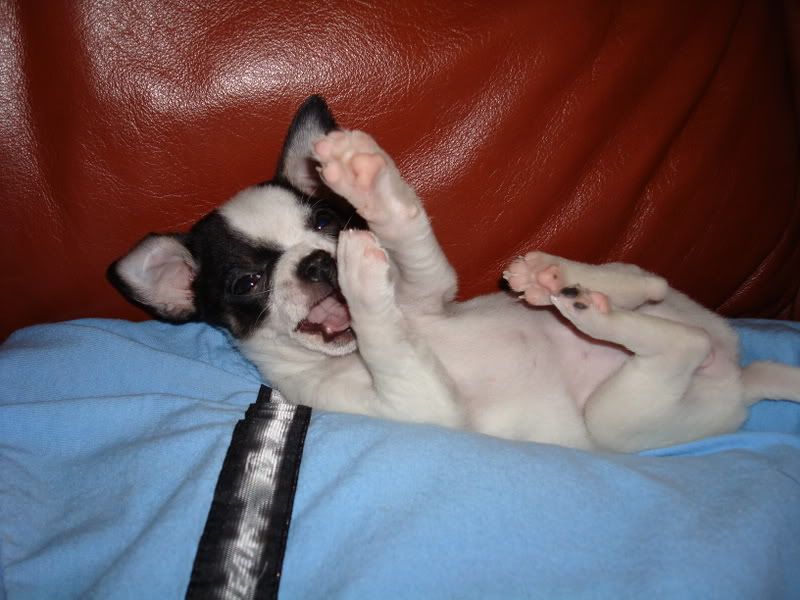 Karaticizing the air..."hiya!!"
Hogging mommy's lap and being weary of big sis Minky's mean alien-like face.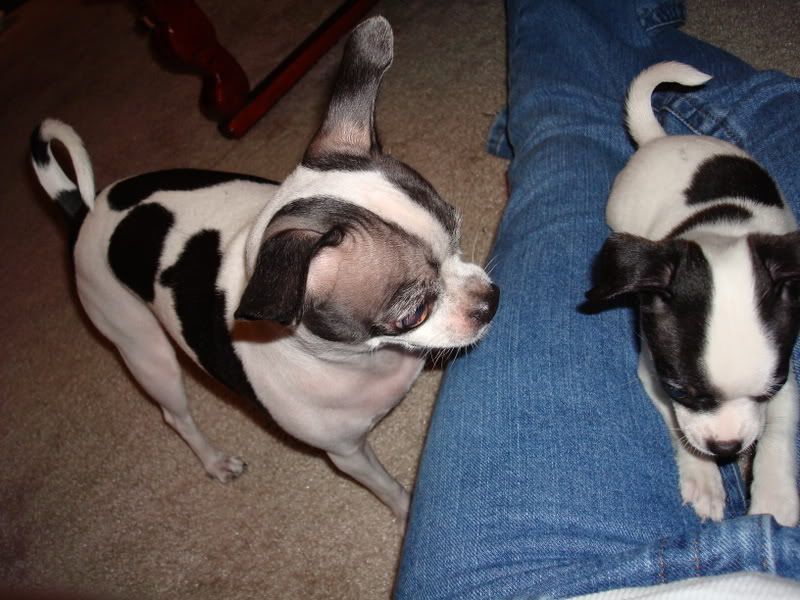 Baby still on mommy's lap.
Posing pretty.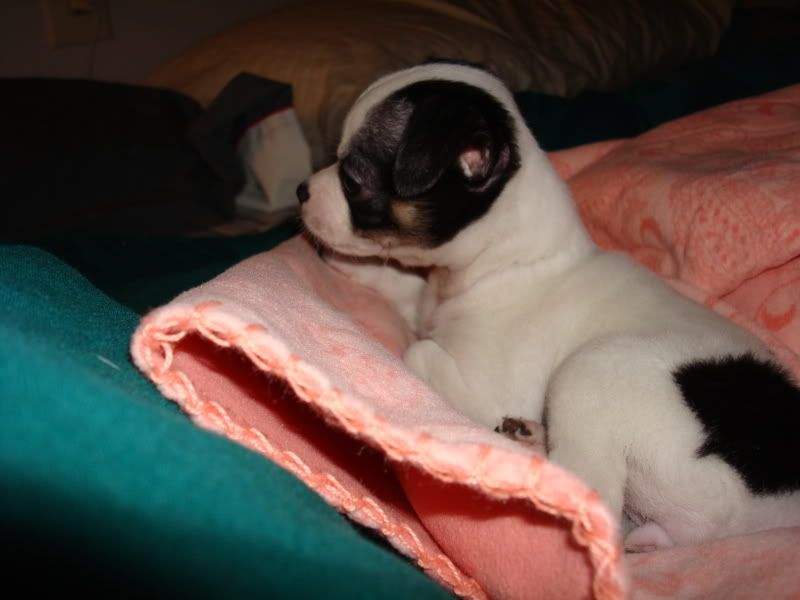 Starting to get sleepy.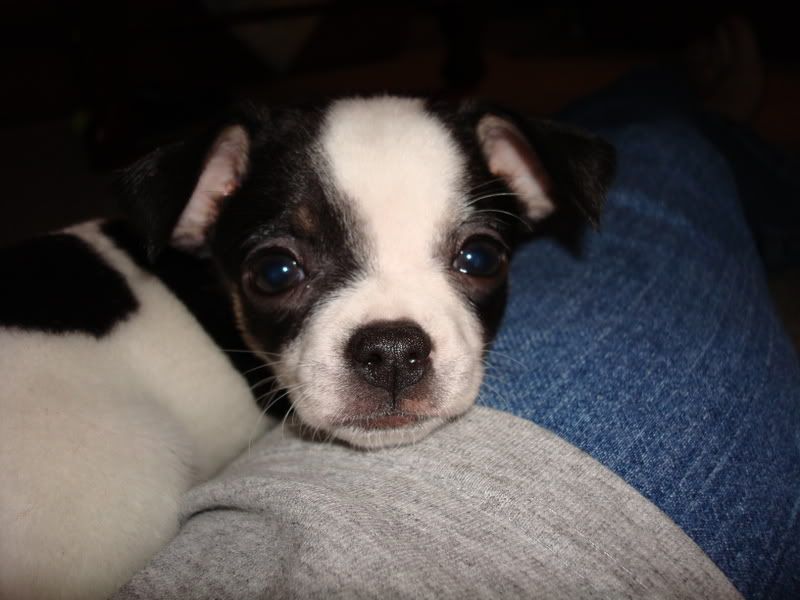 Eyes are getting heavy.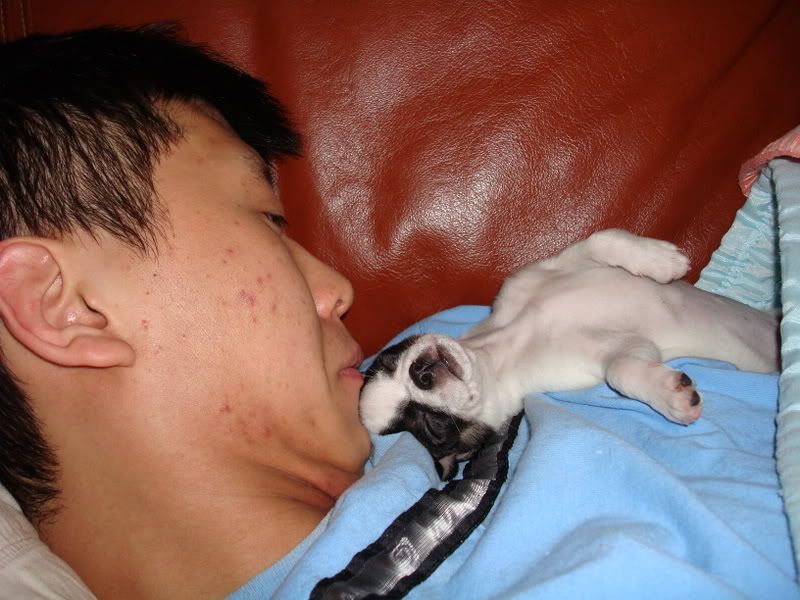 Konked out on daddy's chest.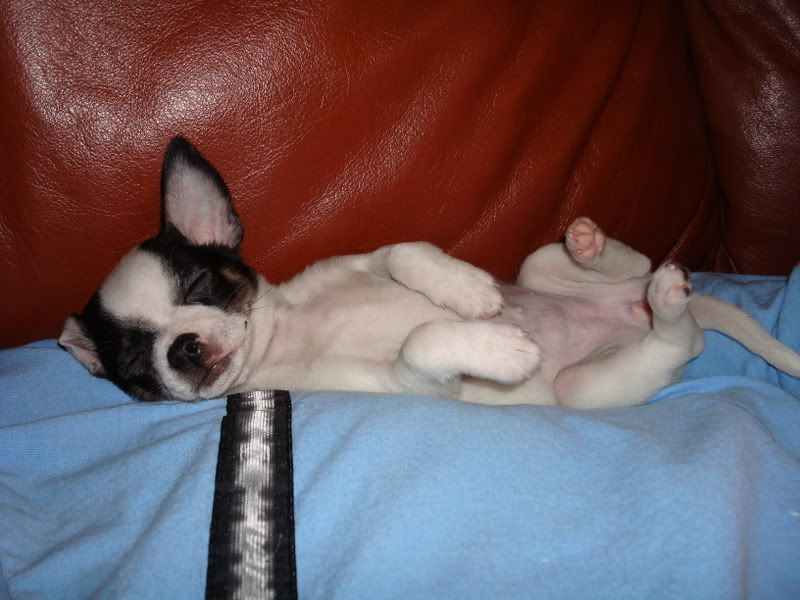 ZZZZzzzzzzZZZzzz...in doggy dreamland.
More pics. to come. Thanks for looking!!