After many failed attempts at blocking off under the couch, we ended up having to take the legs off of it to make it sit flat to the floor. Rylie kept going under the couch no matter how hard we tried to block it off...
Anyway, a couple of months ago we bought this little cat house at Ikea and the chis never used it. Now that the couch has been blocked off, Rylie has claimed the house and will hang out in there for hours.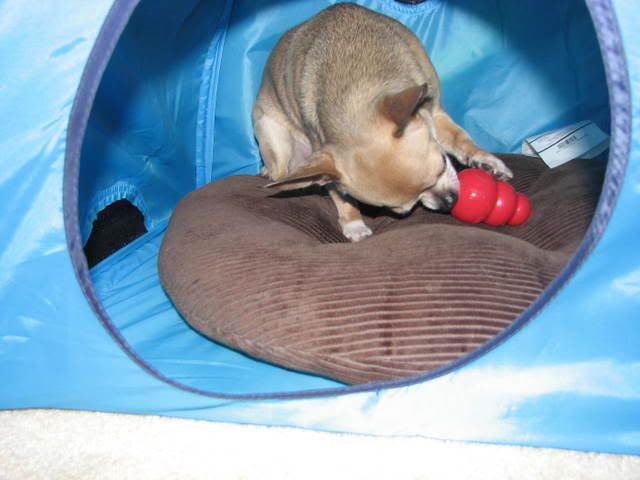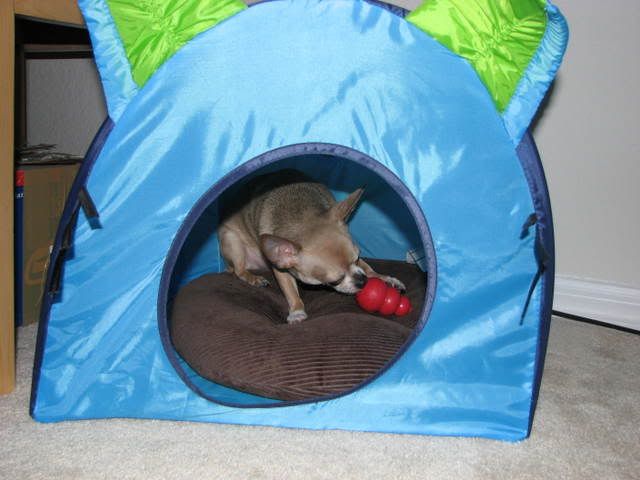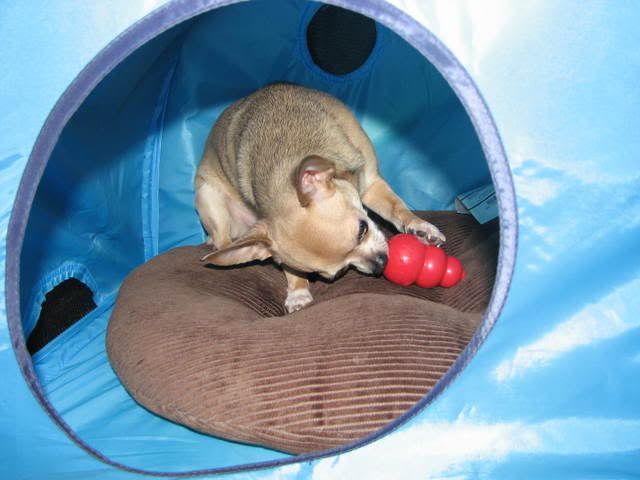 And here are a couple of the new guy... I think he's looking a lot better then he did. His fur is getting softer, and he has a ton of energy now! We're trying to get him to lose some of that weight, and I think I see an improvement. We're hoping that we can get the eye gunk/tear stains to go away, but even after I use tear stain remover they still come back.