Hi Kristin aka PinkPrincess21,
Tomorrow will be 2 weeks that we brought Lina home.
Lina is easy going, calm, and dainty. Bella is a tomboy, and wants to run and play. Together they make a good sibling team even though they have sisterly spats. Lina and Bella steal each other's treats and toys. They love playing together, eating together, sleeping together, especially being together with Mommy and Daddy. They're both very much loved and spoiled rotten. Here is proof....
Bella inviting Lina to play.
Let's play!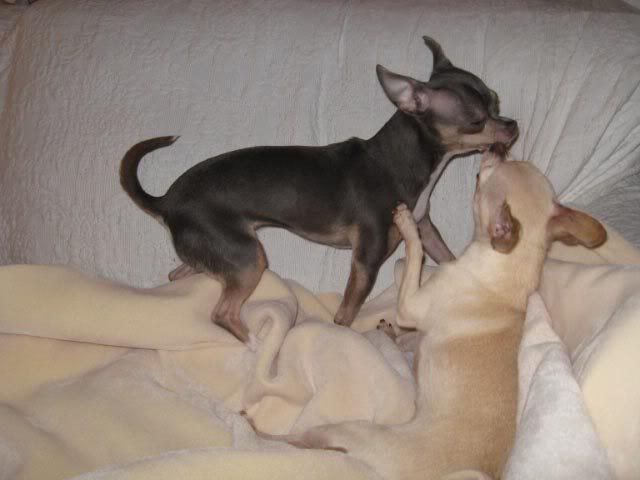 Catch me if you can!
Oops! We knocked down a toy.
Bella, go get your own toy...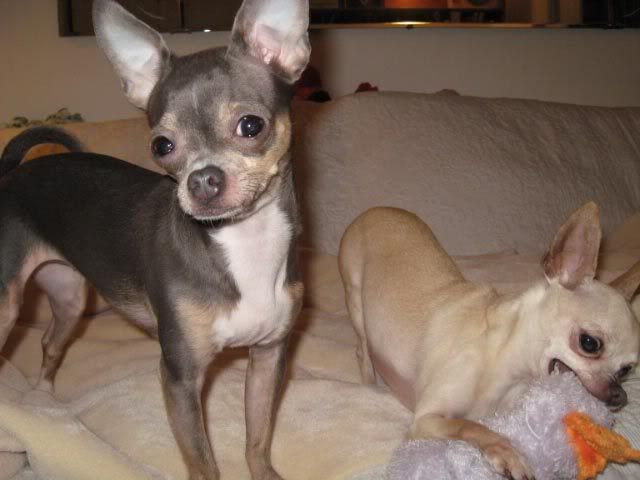 Mmmmmmmm.............my own duckie toy.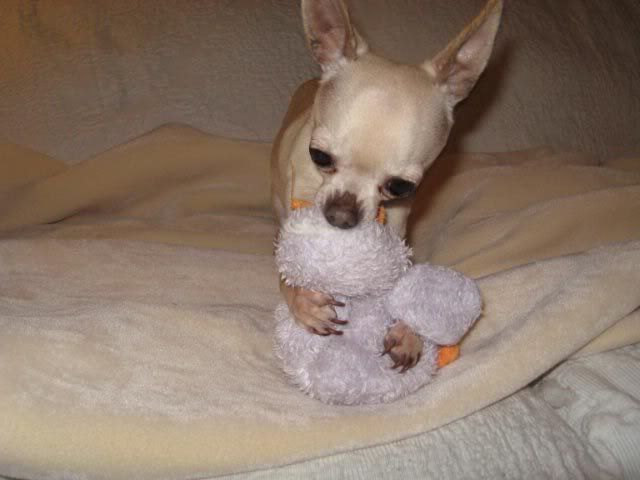 This toy is mine, mine, mine!