This shot is from last Easter. Theismann (my dane) was about 3 months old in this shot and it was pre-Chibi so he wasnt there. I would like to add that I am 20lbs lighter now
Here is a shot of Theismann at his first show last month. He is being professionally handled.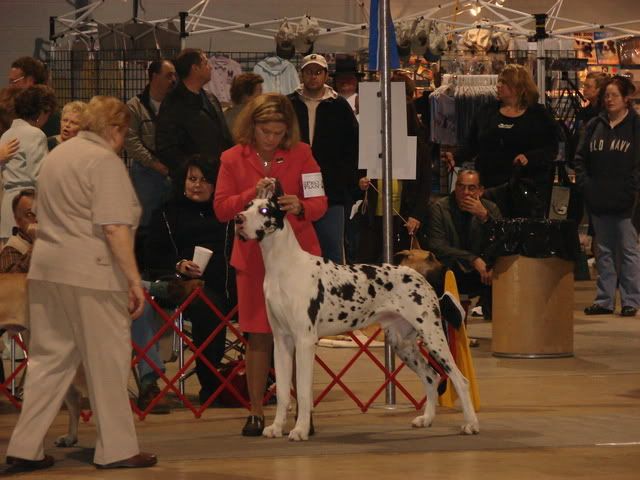 Due to Chibi not being in the first family photo...here is a shot of him that I have shared before but I thought I would share again. This was the shot of him in the classifieds ad that made me fall in love with him
I couldnt leave him out.