I have not posted pictures in ages. I'm on vacation this week so had a little time on my hands. Hope this works!
This is Chino, my newest puppy. He is about 9-10 months old. I got him last November from a young lady who did not have enough time to give him. She had never taken him to the Vet either. He was very hyper when we first got him but has calmed down alot, and is now a complete joy. We just love him so much. Pablo and Trixie are pretty good with him, now that he has mellowed out.
And here are all three.
This is Pablo (he has an attitude problem sometimes,lol).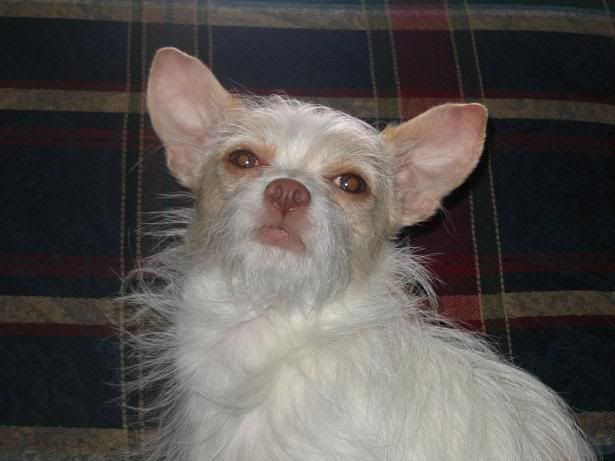 Here is my Trixie girl.