Here are some pictures I took of Sophie and her brother(s) last week. I can't believe we've had her almost 3 weeks, time flies!!
Sophie!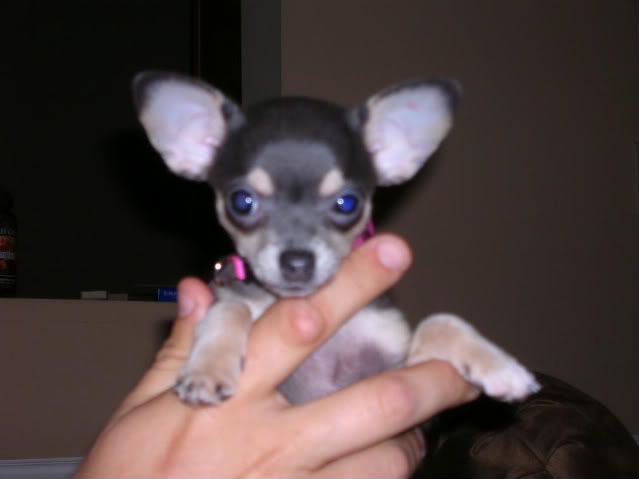 I'm too sexy for this bed.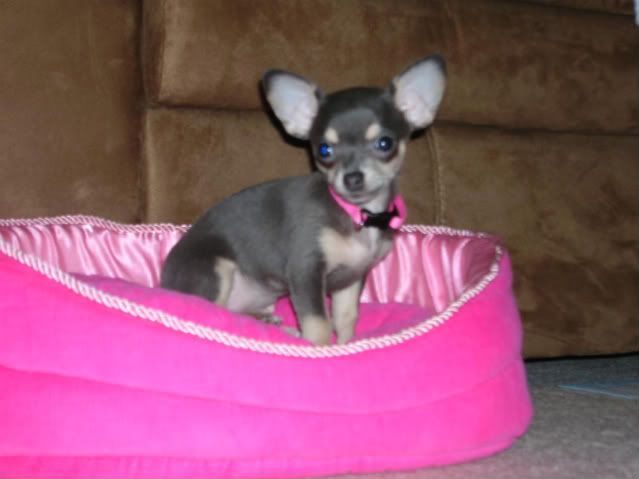 Take the picture already!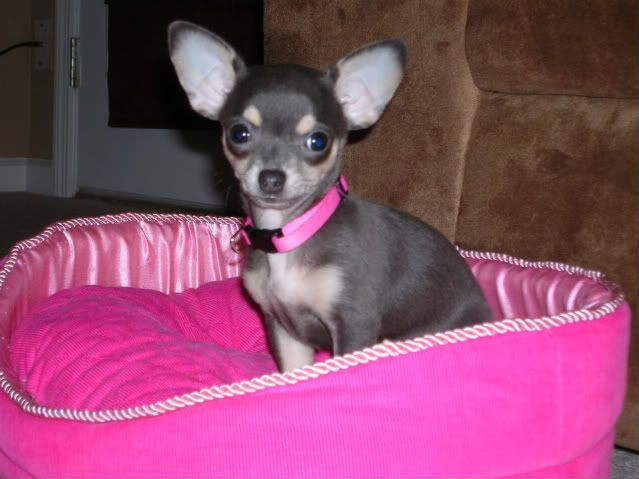 What'd you say to me boy?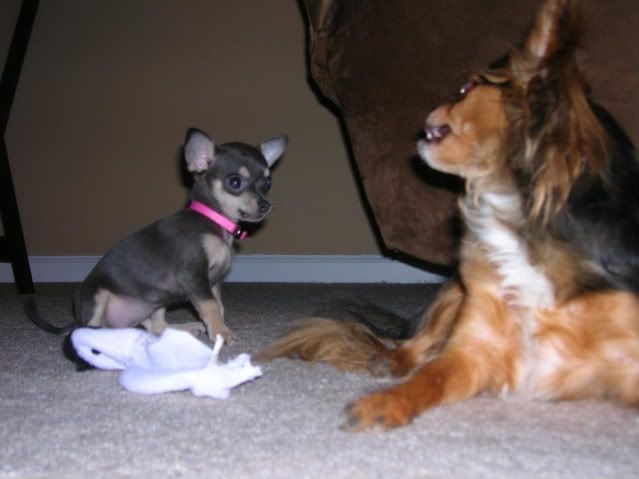 Whoa, just kidding!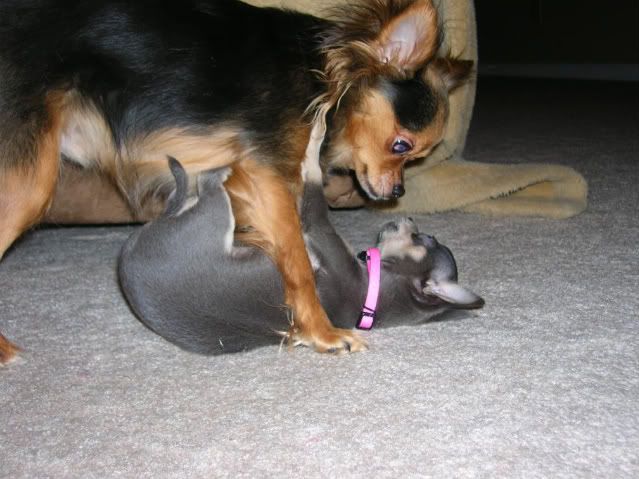 Check out my new shirt, it says I'm a princess but I already knew that!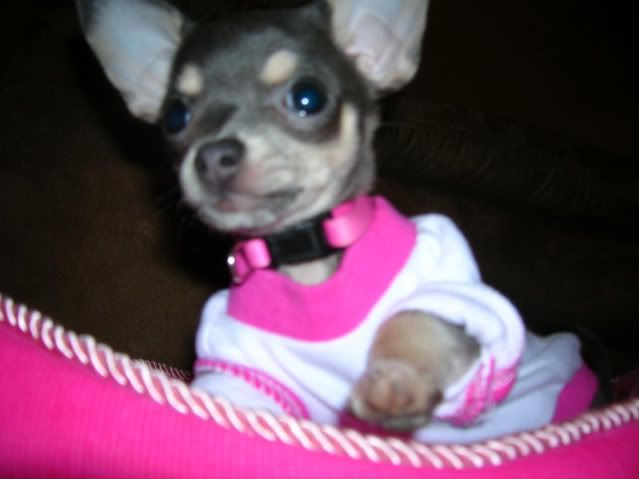 Back away from my bone.