I went and saw him again today. Four more days until he's home.
Finn with his mom and grandma. His grandma has her back to the camera, but they're pretty much twins.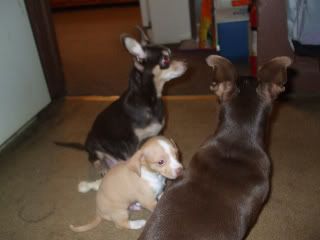 Sleepy siblings. The darker one is the girl I was going to get.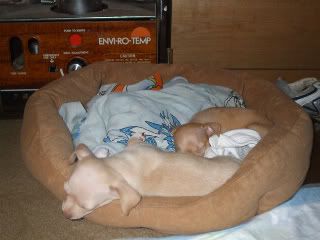 More siblings. The big one is Finn's half sister from Bonnie's earlier litter.
"I'm trying to remember why I like chewing on these. Eww."
"This is my bone, Mommy."