Oh guyz I haz jus hadda worsest week ever!! I goed to da white coats and dem putted me to sweep and I was jus sore all over da pwace when I waked up...my teef was hurted and my butt was hurted. Den I hadda sore spot on my back. I taught I wuz faween apart. Mommy sayz I duz not haffa go dere again, tank goodness!
Dis iz me when I gotted home...I sur wuz tired.
den I hadda way nex to Dukey while mommy was fixin dinner.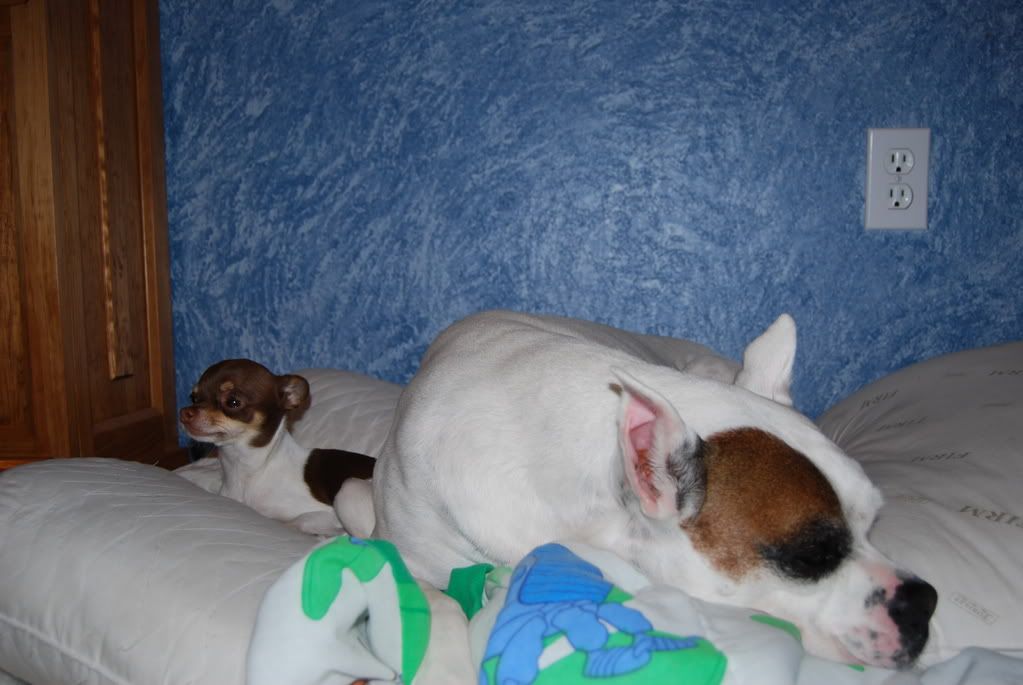 U can seez here dat I wuz not feewing too well.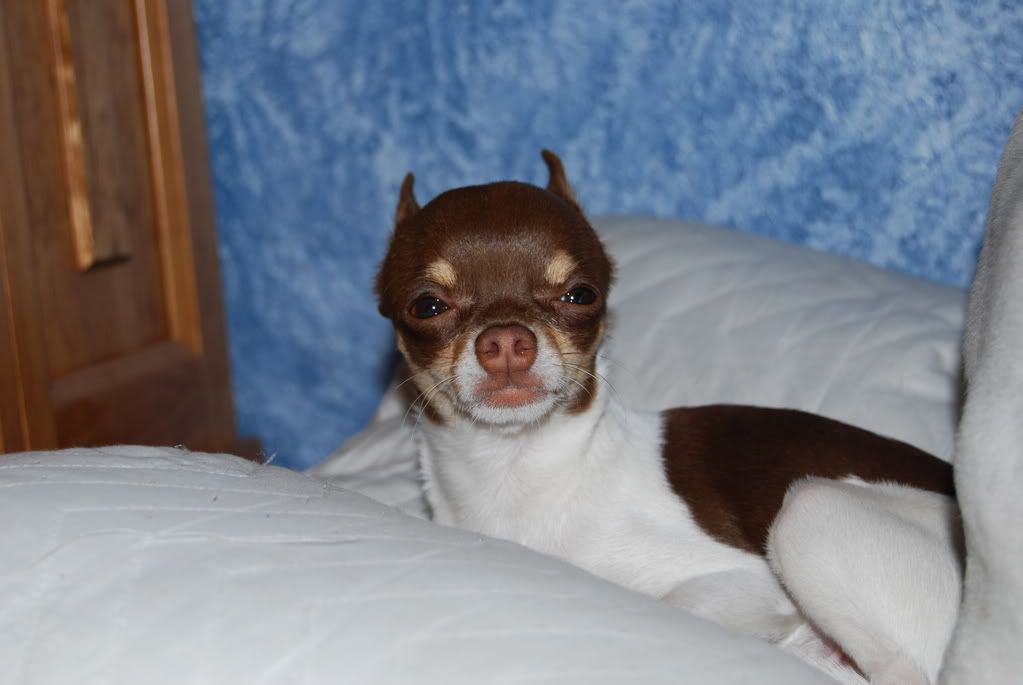 mommy cuffered me up cuz I was chiwy.
a cuple dayz later I wuz feewing much bedder and I gotz a bizy bone.
hey guyz did u getz a bizy bone too?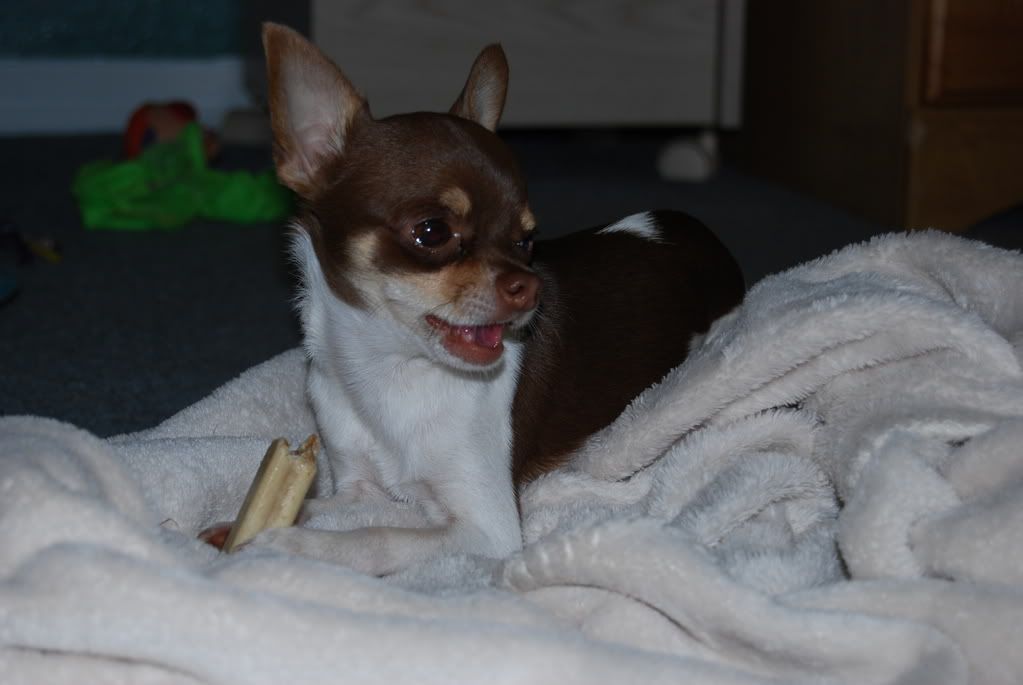 Yep Chopper...sure did....ummmm yummy.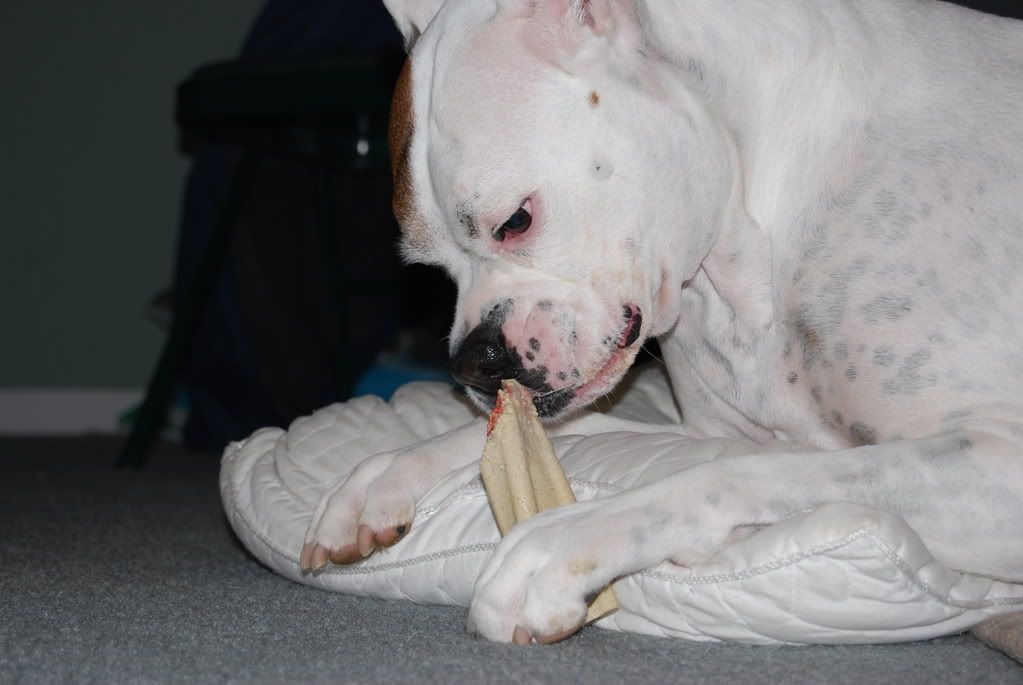 mmmmmm...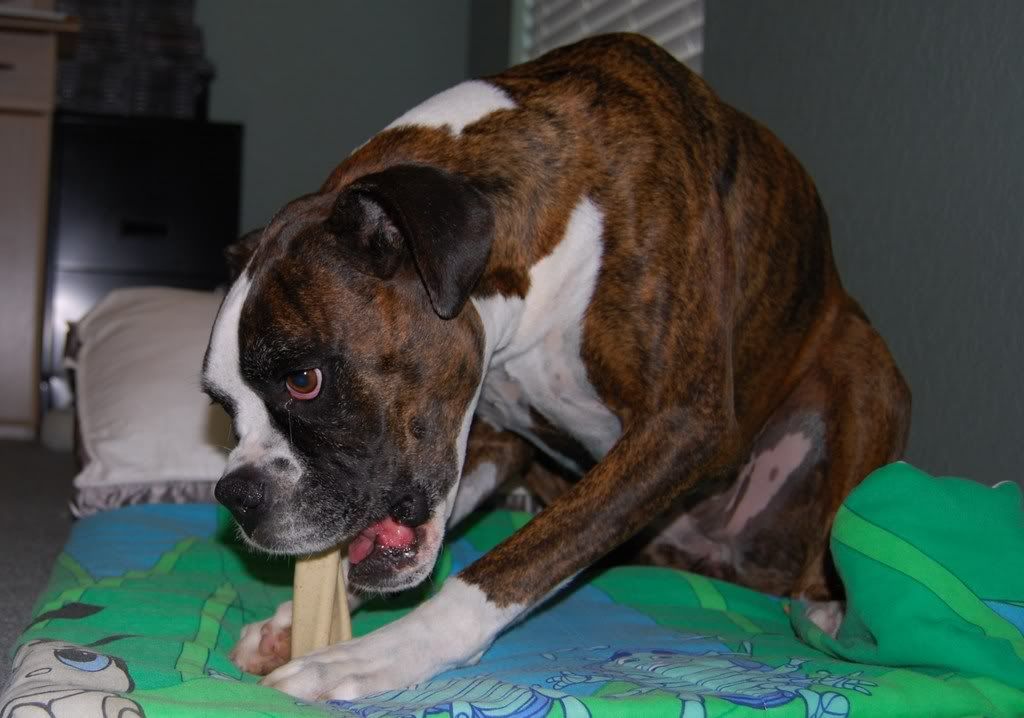 Luv Chopper (I hope it was okay to post one of Duke and Champ)