Yesterday it started snowing hard. (just after all the snow we'd had had melted.) We got around 10 inches of snow. Some folks to our west got about 12 inches and those to our east got 18 inches of snow.
Poor Willow..she's the smallest and the bravest and had no problem showing everyone how to brave the cold deep snow! She had so much fun playing and running in circles. (sorry I didn't get better pictures)
Thought I'd share the two I did manage to snap.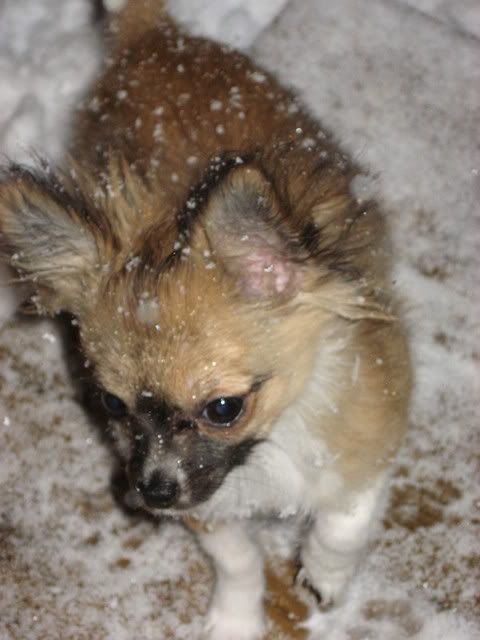 The snow was the real wet heavy snow!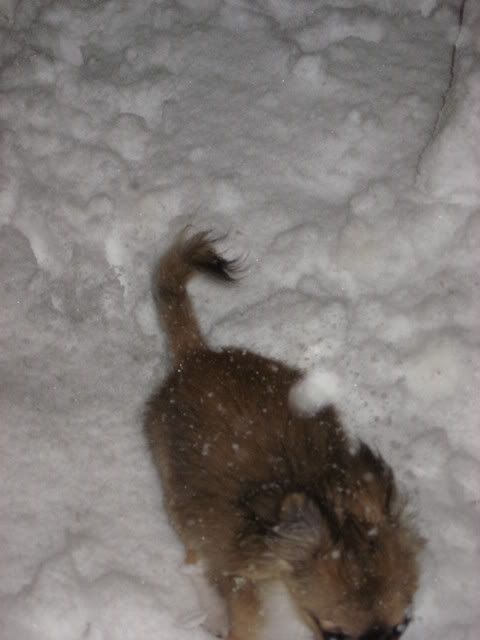 In some places in the back yard it was up over her back! She was such a brave girl to want to play in it!