Hi Kristin aka PinkPrincess21,
Today is
one month
since we adopted Lina. Time flies by so fast with 2 chihuahuas! Lina is happy, healthy, thriving, and adjusting very well. She is also much loved and spoiled rotten.
We bought Lina a new harness, a sweater, and a coat. She is so excited when she sees her harness that she puts her head into it to help us. She loves going out for walks. She loves playing fetch and running in our backyard. She is quite active and keeps up with Bella for the most part.
I gave Lina and Bella a bath today with the same shampoo so they both smell alike. After their baths, they both snuggled under the blanket on their sofa and fell asleep together.
When I bathed Lina, all the crusty skin on her ears finally fell off. We're giving Lina 1,000 mg. fish oil, enzymes and vitamin supplements every single day, identical to what we give Bella daily. We also apply Halo Derma Dream Natural Healing Salve (for dogs/cats) all over her ears. Lina's ears are now healthy, pink, and soft like the rest of her fur (see photos below). She looks great!
In the meanwhile, Lina sends hugs and kisses to you, Gaige, Owen, and her little fur-brother, Boss.
Lina got her first bath and 2 new toys for her one-month anniversary.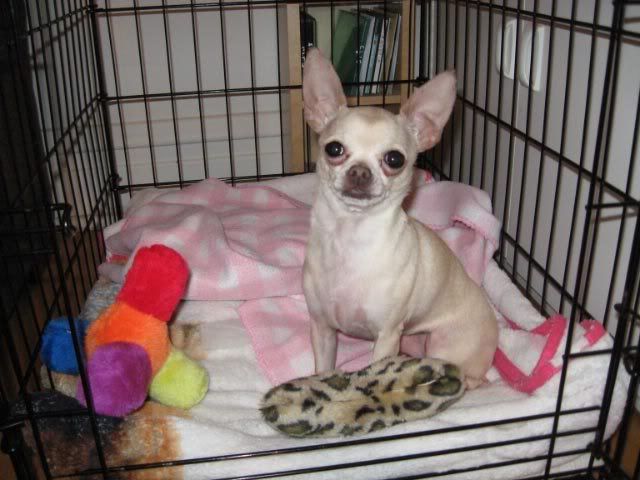 Bella wants to know why she had to take a bath - it isn't
her
anniversary.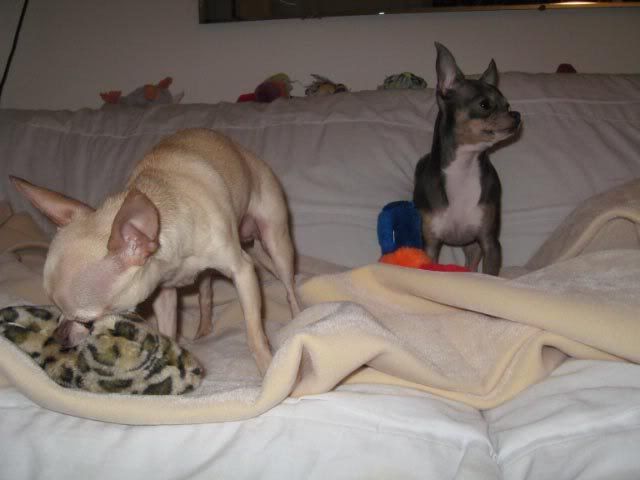 Mmmmmmmm...............chewy treat for 3-year old Lina.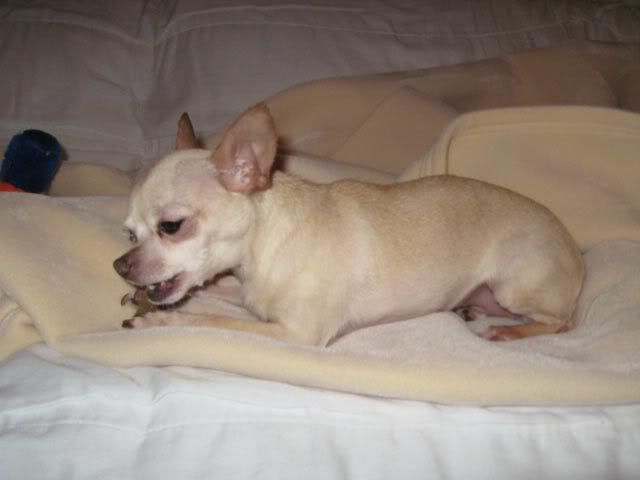 Mmmmmmmm...............chewy treat for 2-year old Bella.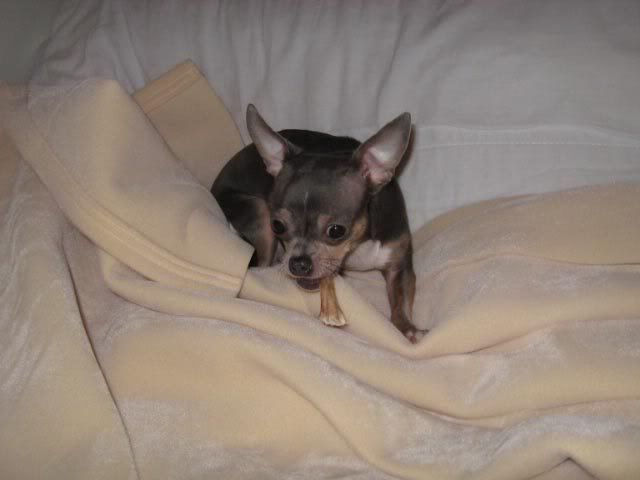 Lina loves the dog bed by our computer.