Happy Birfday to me, happy birfday to me!!! I gotz birfday pikshures taked earwy so evwrybudy culd see. I did not getz to open my prezent yet...mommy said I hadda wait til today.
Champ, her wuz kinna scared of da birfday hat. I fink Duke hadda gud time cuz he haz a wittle smile inna pikshure.
My head iz so small dat my hat keptted fawing ofer even dough mommy fixed it.
I taught da pardy wuz goin perty gud but Champ wooked to scared to mooved wiff her hat on.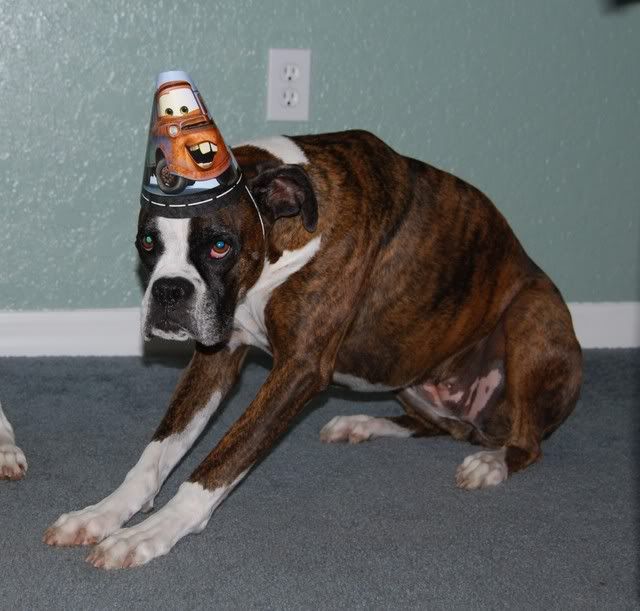 Den Duke fought it wuz hiz bifday so he wuz makin a wish...I fink he wished dat mommy wuld put da kamera away.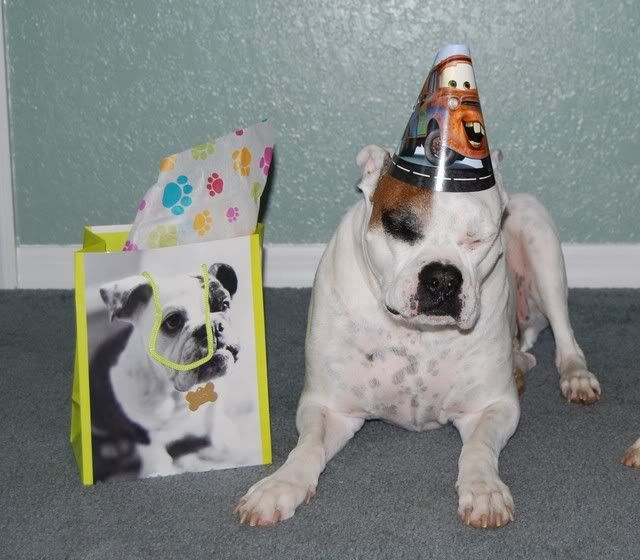 Now iz a pikshure of me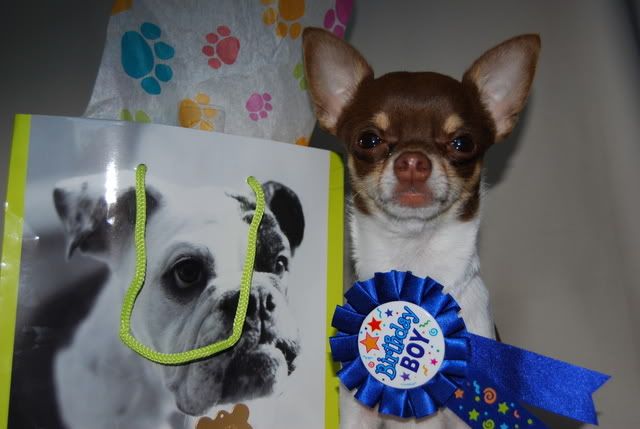 more to come....