I heard some scrabbling around and went into the lounge to find Lily with half her body wrapped in a Tesco bag (not very pup friendly I know, *sorry*!)
She had got her head and back leg through a handle, and she was licking the croissant crumbs out of a bag. Le chiot vilain!!!!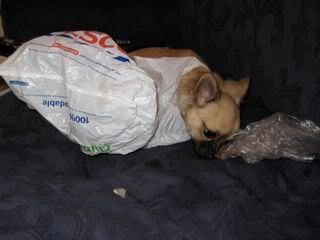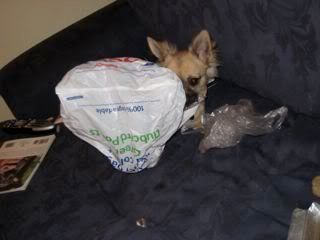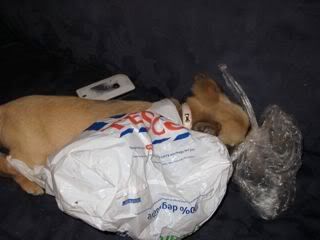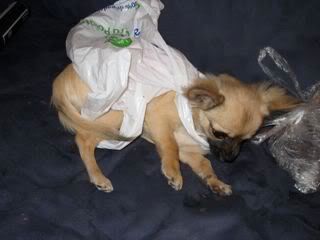 I quickly rescued her, do not fear!!