Hi Kristin aka PinkPrincess21,
Lina says hello and sends hugs and kisses. She wants Gaige to see that she is happy and much loved.
Bella and Lina play like this every single day, chasing and wrestling each other. They play fetch together, sometimes each holding a piece of the same toy and running with it. Bella is happier and more alert since Lina joined our family. She is remembering her "dog language" when interacting with Lina, and behaving more like a
dog
. Bella is learning to be calmer like Lina and Lina is learning to be more active like Bella - they're good influences for each other.
When the weather is warmer, there will be more photos of them playing and walking outside.
Bella inviting Lina to play...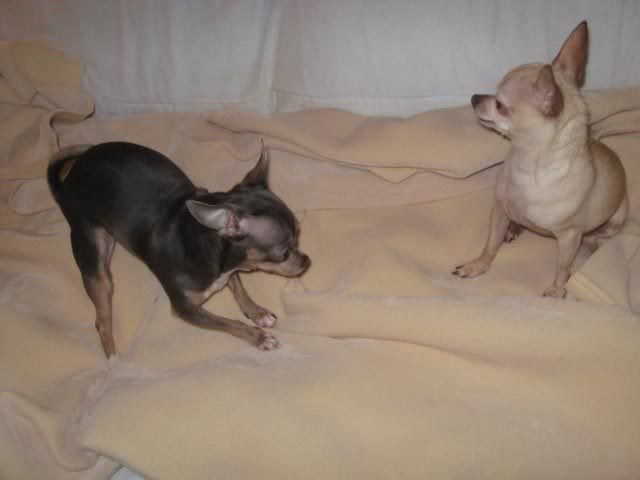 Let's play!
I got you!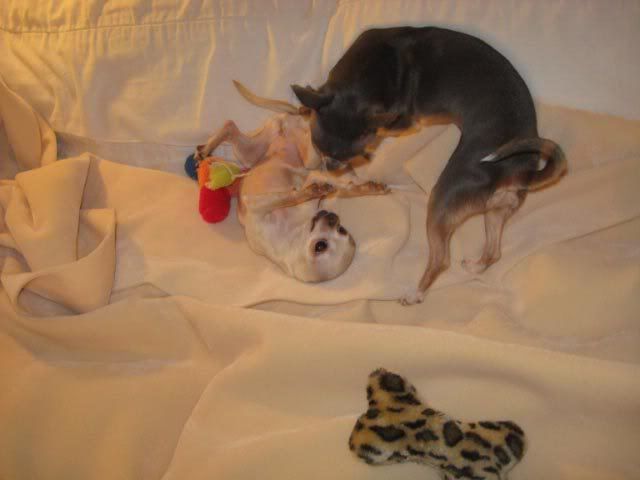 No! I got you!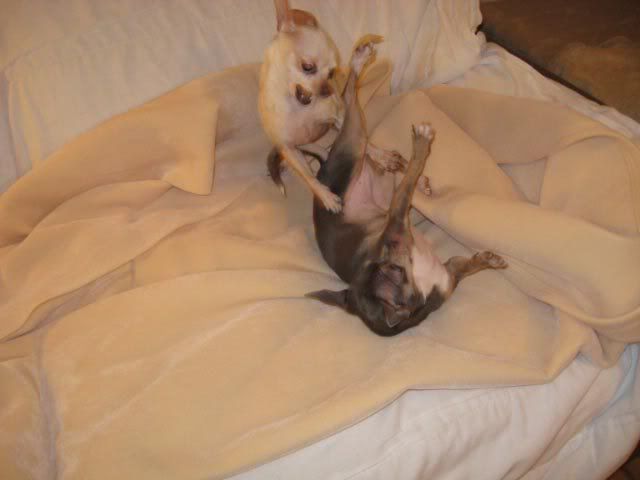 Awwwwwwwwww............a sisterly kiss.
Bella playing fetch.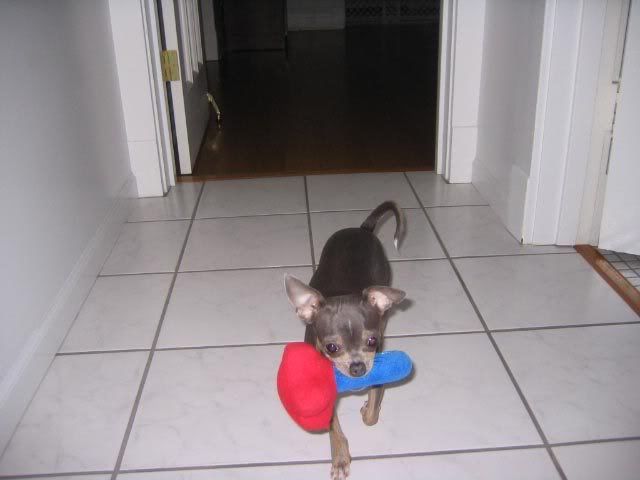 Lina is resting by chewing a Nylabone.
Bella is resting by taking a nap...............zzzzzzzzzzzzzzzzzzzzzzzzzz