Hey guyz iz me Chopper...I gotz to pway in da front yard yesserday. I wikes to goez out fwont cuz I getz to smell all da new stuffs and try to eatz tings I iz not possa.
nummmnummmnummm....
dis sure tassess gud.
huh? On no mommy I wuz not eattin dis fing...oh no I duz not do dat, just smellin it.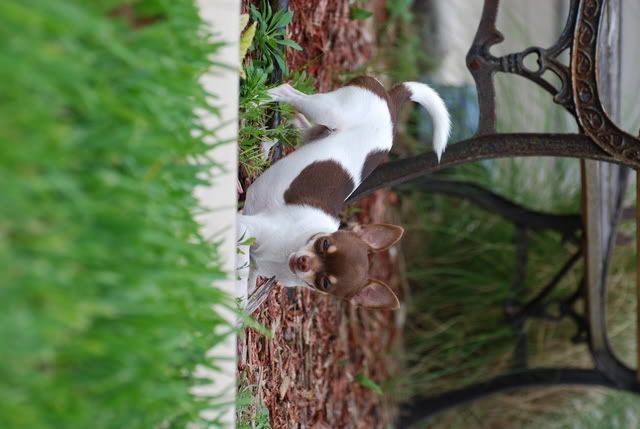 hmmmm...I wunder what dis tasses wike...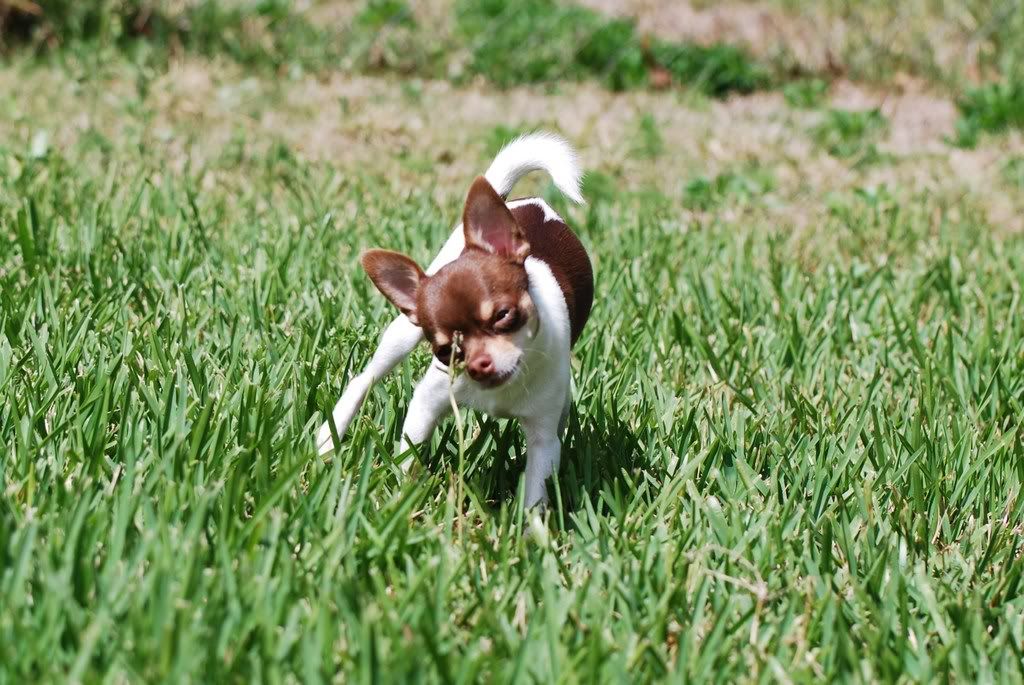 Let me see...
What duz u mean itz timma go inna house...I iz not eattin stuffs.
bummer....