The temp jumped up today to a balmy 53 degrees and so we decided to venture outside. Willow wore her new collar and this was her first time on a leash. She wasn't too sure of it at first, but eventually she got the hang of walking beside me. We spent maybe 10-15 minutes outside. I took a few pictures to commemorate the event.
The only downside is two men in a truck stopped us on the road and asked us how old she was. I said 6 months and the guy in the passengar seat called her a rat.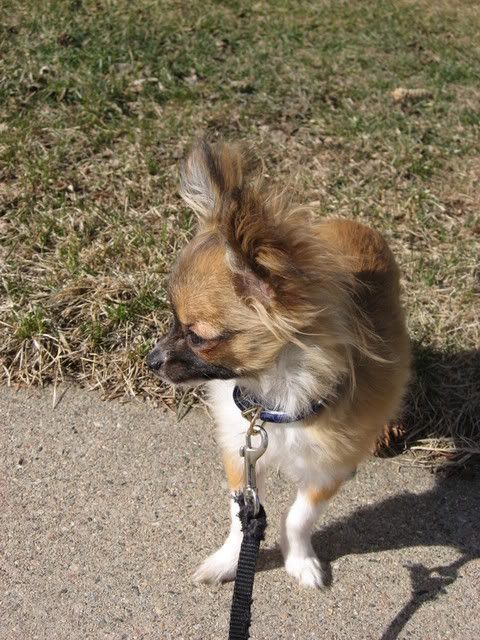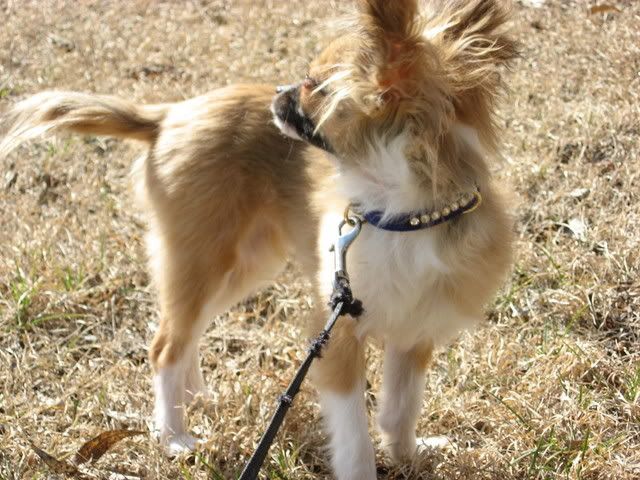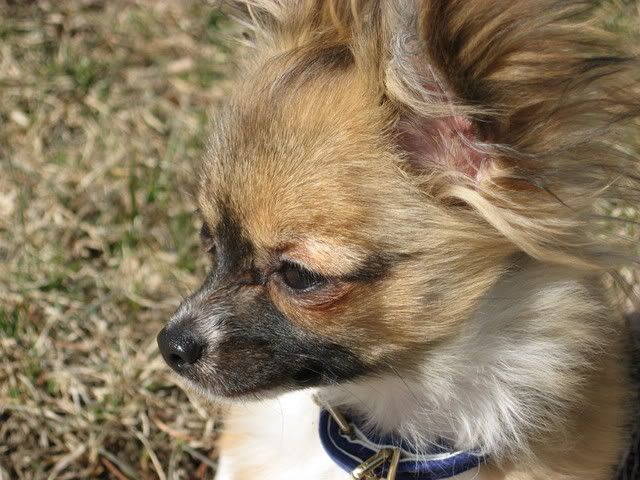 Please excuse the ratty leash. I didn't want to use one of the newer heavier ones on her first walk.