Here are a couple pics of RubyLee modeling her new hoodies from Moreliachis.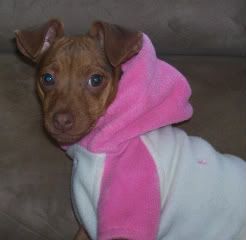 Here's Kujo- maybe if I hide by dad she won't see me lol.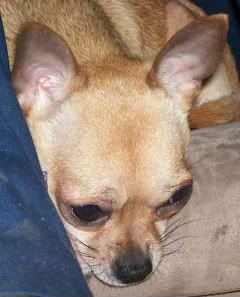 If you look closely you will see the little toy Jayne got for RubyLee. She stashed it in Kujo's crate. It's the little doggy one
.
Last, this is a random pic I found on the camera I thought it was cute so I'll throw it in.