We have a manx cat named Gabby. Today she and Willow had a tussle.
The attacker: Grey/white 15 lb Manx cat named Gabby!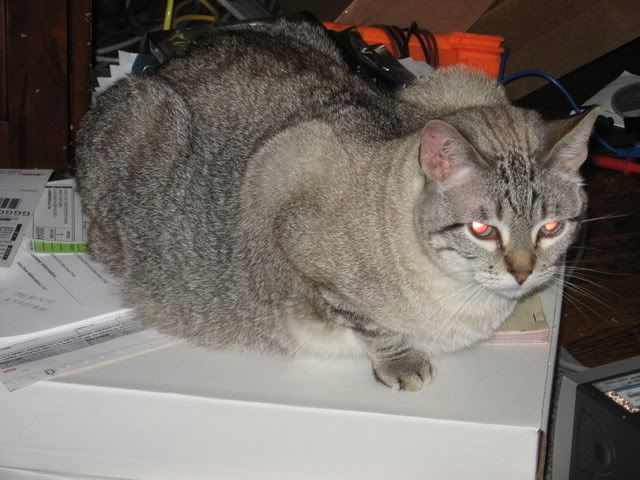 The defender: Fawn/black mask 2 lb chi named Willow!
(actually 2 lb 8 oz.)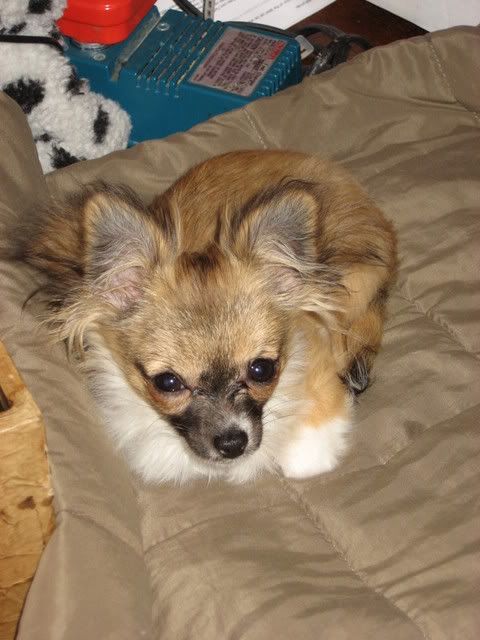 Hey you!! I wanna tell you a secret! You're not a dog!! You're a
feline
!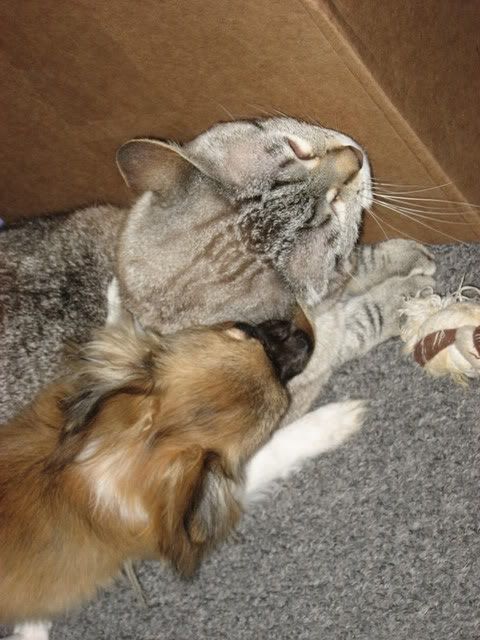 What? What do you mean? I'm a dog. Smell my airpits!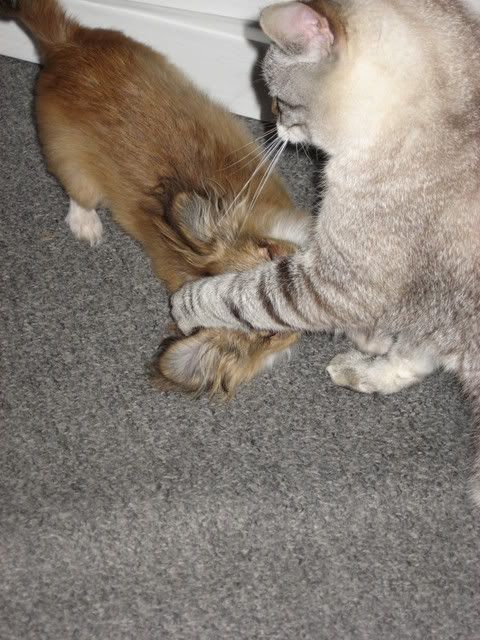 That was just wrong! I'll make you smell my feet for that!!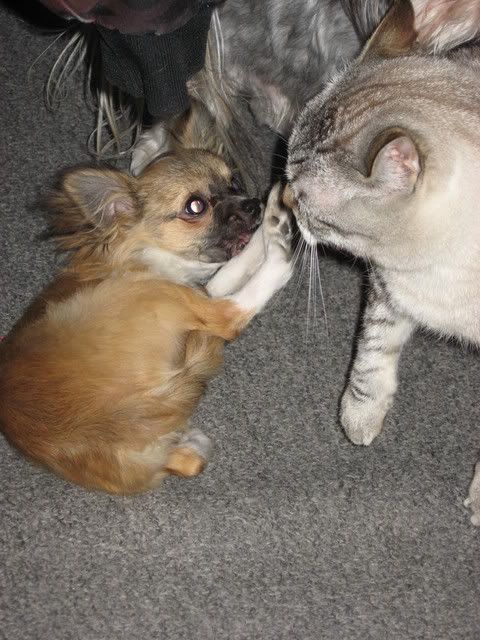 I am too bigger than you!!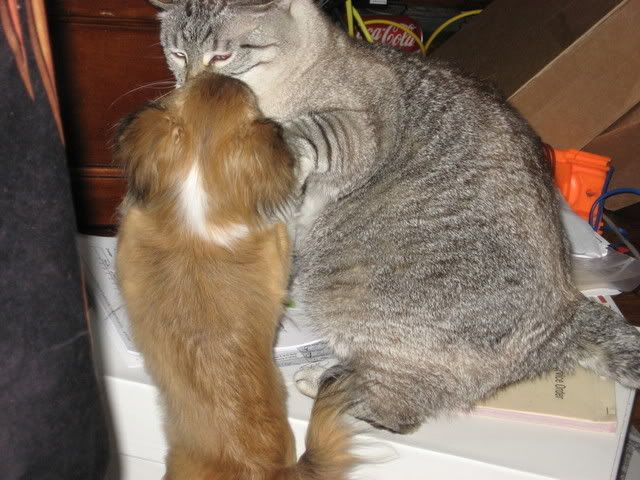 Unfortunately the winner was Gabby the cat!