Hey guys! Here are more pics. of my babies. Hope you like them!
Minky & Annabelle playing tug of war with froggy toy.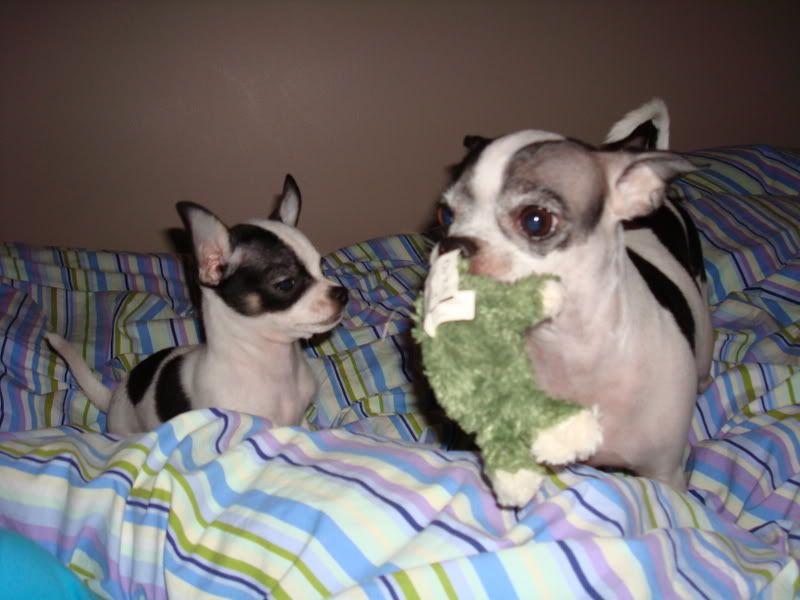 And Minky steals the froggy.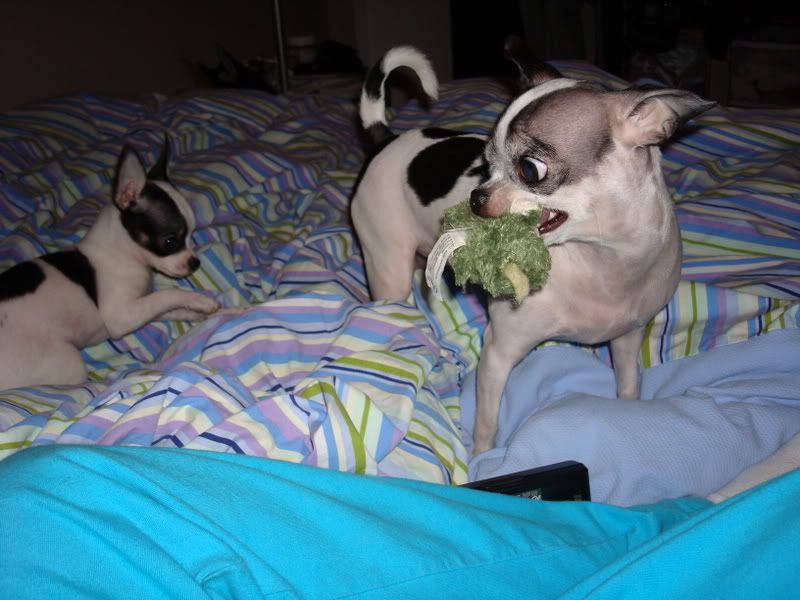 Minky looking out the corner of her eyes to make sure her big bad sis is not coming after her.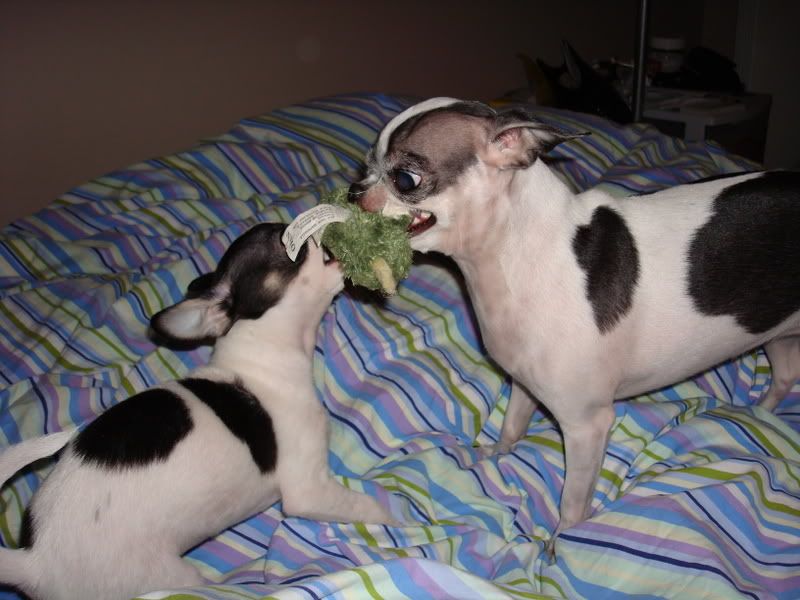 Annabelle's back in the game.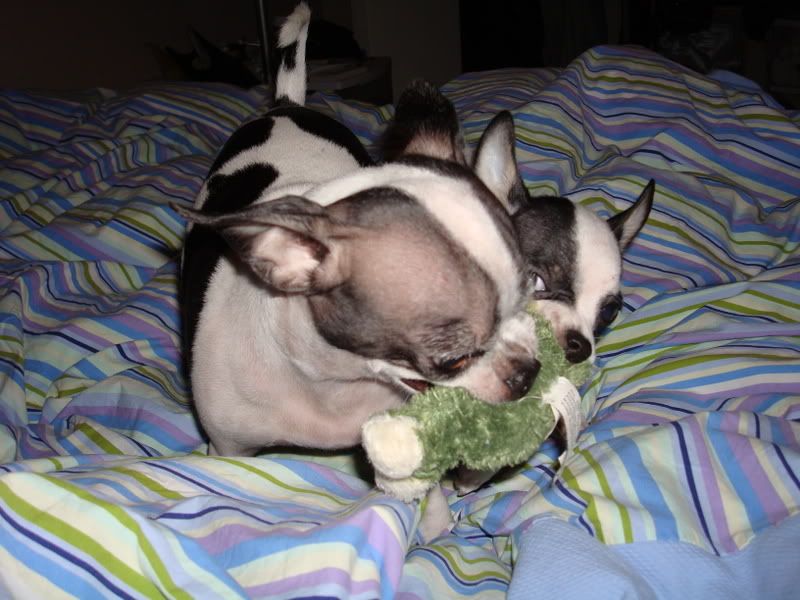 So the battle ensues.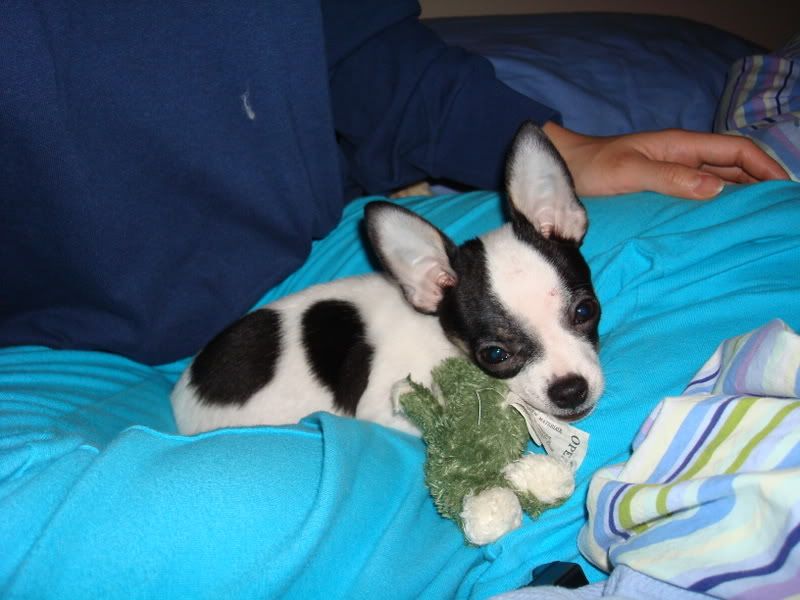 Guess we know who won...lol.
Thanks for looking!