I was at my grandparents house yesterday taking my pictures off their computer to transfer them to mine, and I thought I'd get a few of Boss while I was there
. Unfortunately getting a good picture of him is like trying to catch a picture of big foot lol. (most come out blurry and you don't actually know what the picture is of :
). But I got a couple to share with you
.
Love on me mom! Love on meeee!!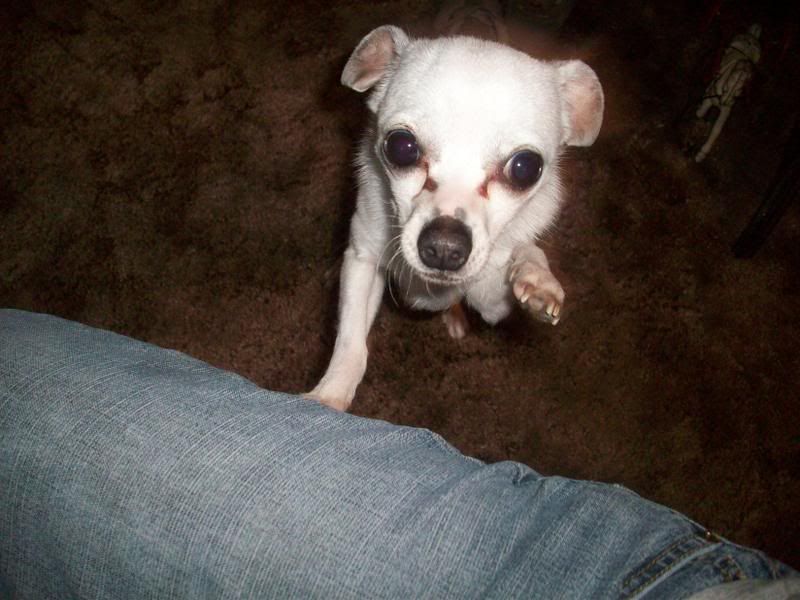 Ok, you got one good one. I think that's enough.