Hi Kristin and everyone,
It is 2 months since we adopted Lina. Time flies by so quickly with 2 chihuahuas keeping us busy.
My husband and I rented a vacation home in Saugatuck, Michigan and brought both girls with us for a 3-day weekend. It was cold (40's in the mornings, 50's in the afternoons, and near freezing at night), and we stayed inside the warm house except for walks outside with the girls, all bundled up in their new identical coats.
It was Lina's first vacation with us, and she loved it. Bella and Lina were happy to be with my husband and me, riding in the car, going out for walks to explore new places, and sleeping with Mommy and Daddy in the master bed. Lina was so happy that she jumped on the sofa, rolled all over it, and then lied down with a smile on her face. They are spoiled rotten!
Are you girls ready to go on vacation?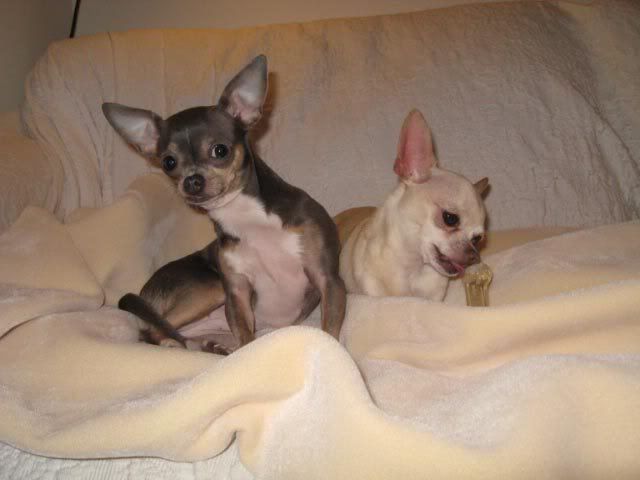 "What's a vacation?"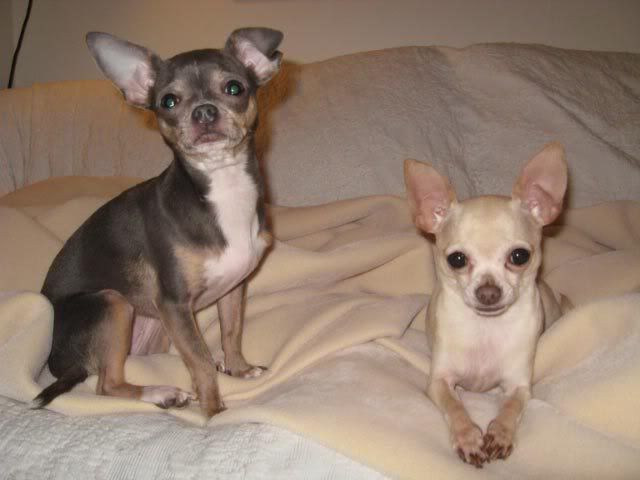 Relaxing and sunbathing on vacation.
So this is a vacation...
Let's play!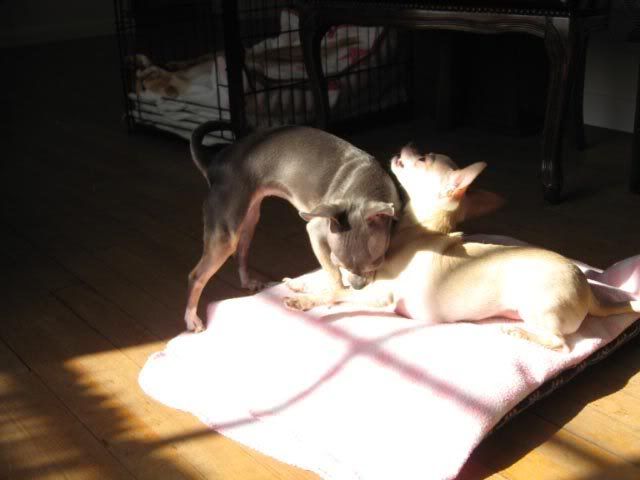 Did Daddy say: "Let's go out for a walk"?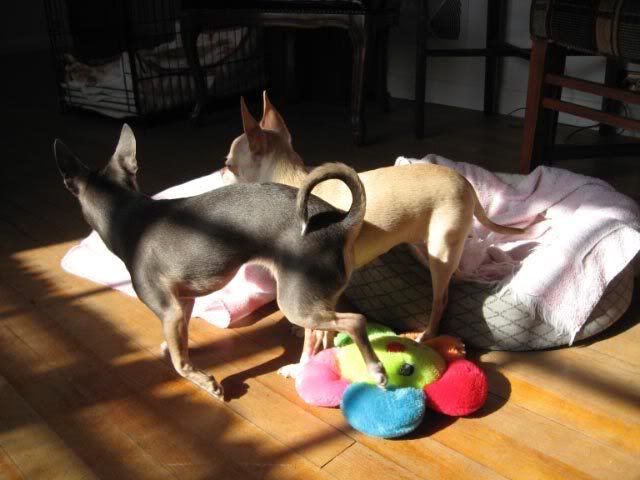 Time for a nap..........I love vacation!
Time for a nap..........I love vacation!