Thought I'd post a few new pictures of Babs (I got my arm out of the cast thingy, YAY). Although I didn't want to go through a heat cycle with her, the bloomers sure are cute.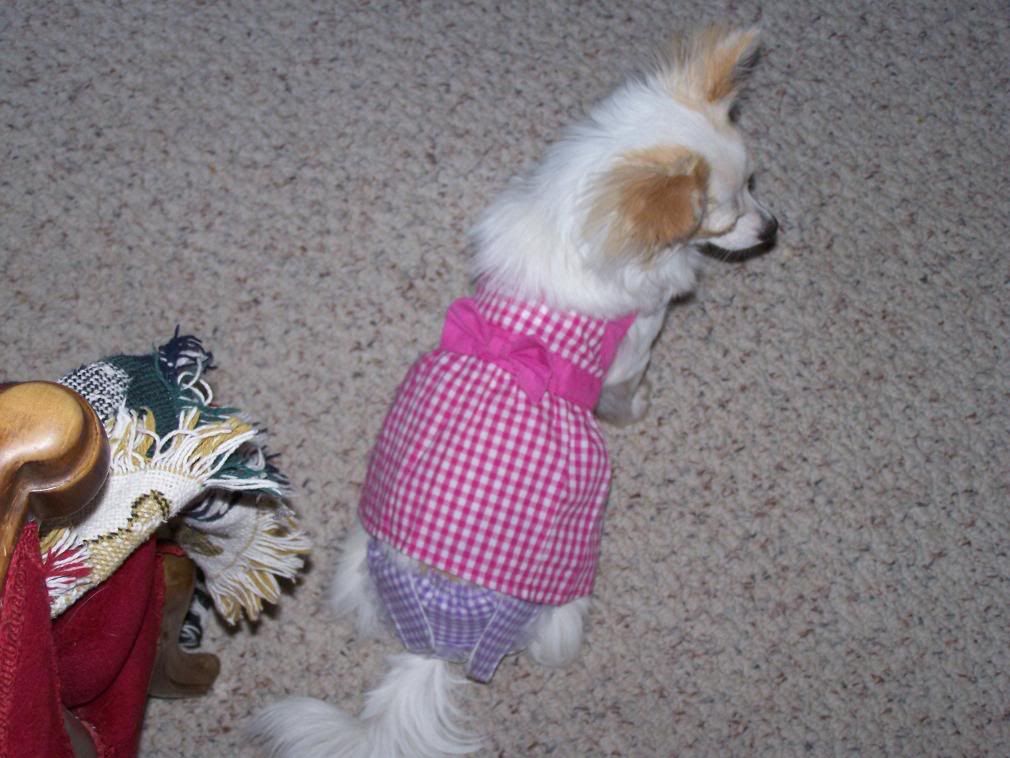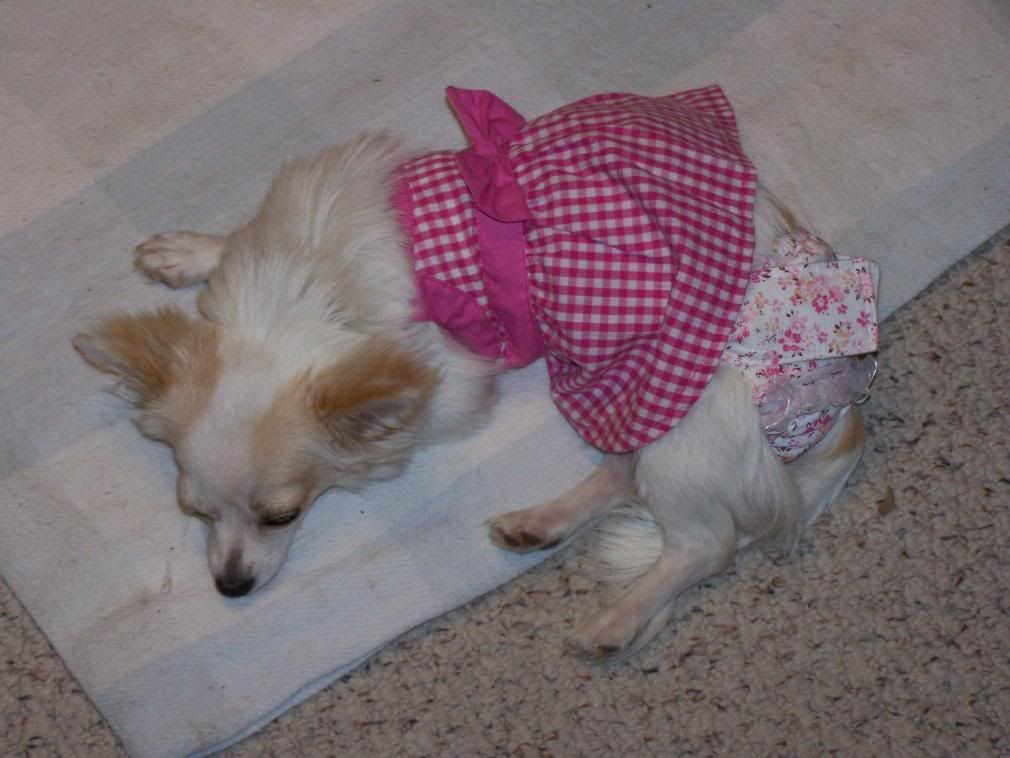 I put her dress on her to distract her from ripping off the bloomers. It worked too.
This is just a funny photo I took of Babs and our two cats, the BIG one is Kawi (22 lbs) and Jess is a mere 8lbs and then little Babs at 4.3 lbs.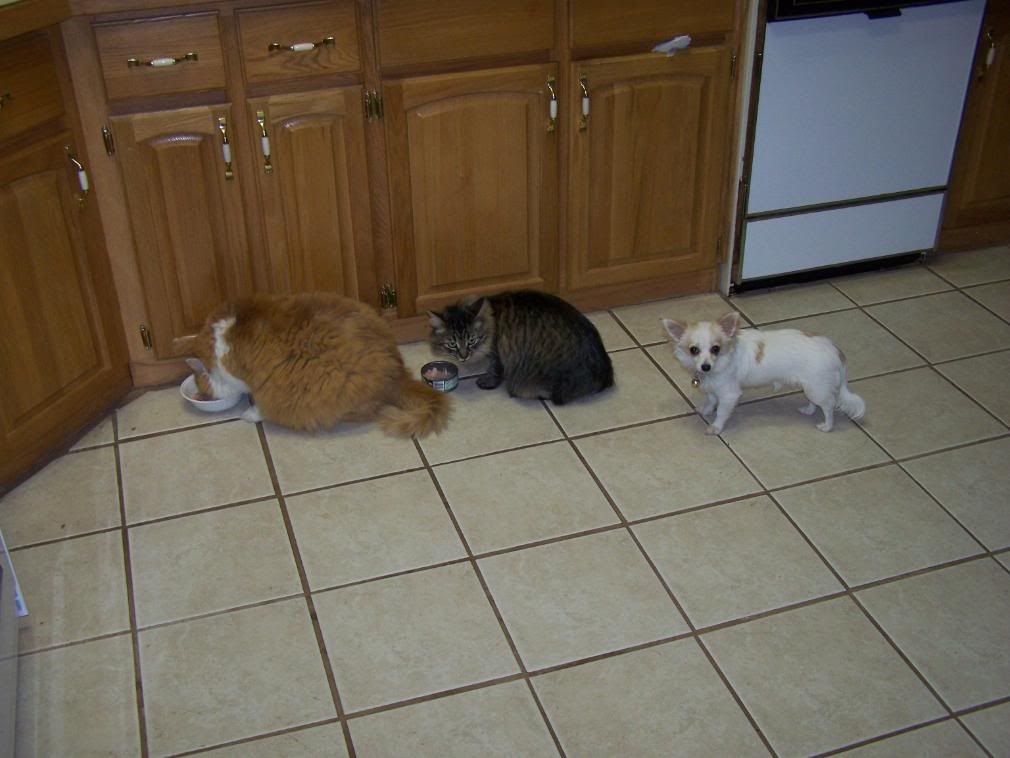 This is what our old dog thinks of the weather. If you can't beat it, sleep on it.