I was taking some pictures of Finn earlier and unfortunately not many turned out because he's so quick when he gets to running around, but I thought this one was hilarious and had to show you all.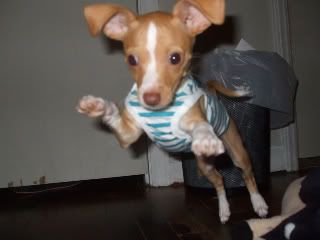 Now, I think me and the pup are going to curl up and watch a movie because I am currently sick and losing my voice.
Hope the picture gives you a good laugh.