We went and saw the puppy again this weekend. We went a couple of weeks ago, but the pics didn't turn out well.
We decided to name her Aero, because of the arrow shape on the back of her head.
Here is what she looked like a month ago at 2 weeks old: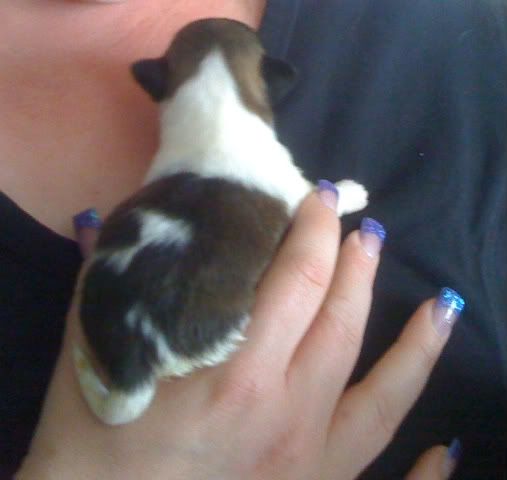 Here is what she looks like now at 6 weeks old:
She is so fluffy!! Maya was fluffy too, but I don't know if she was this fluffy!!
ETA a pic of Maya when she was about this old: