Well my baby is not doing so well
, He was the runt of the litter at only 2oz when born, the breeder thought she would have lost him by now, but he is still being a little soldier! he is about half the size of his litter mates,
Heres a couple of pics!
1 Day old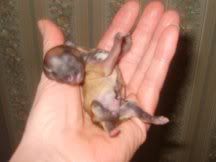 Nearly three weeks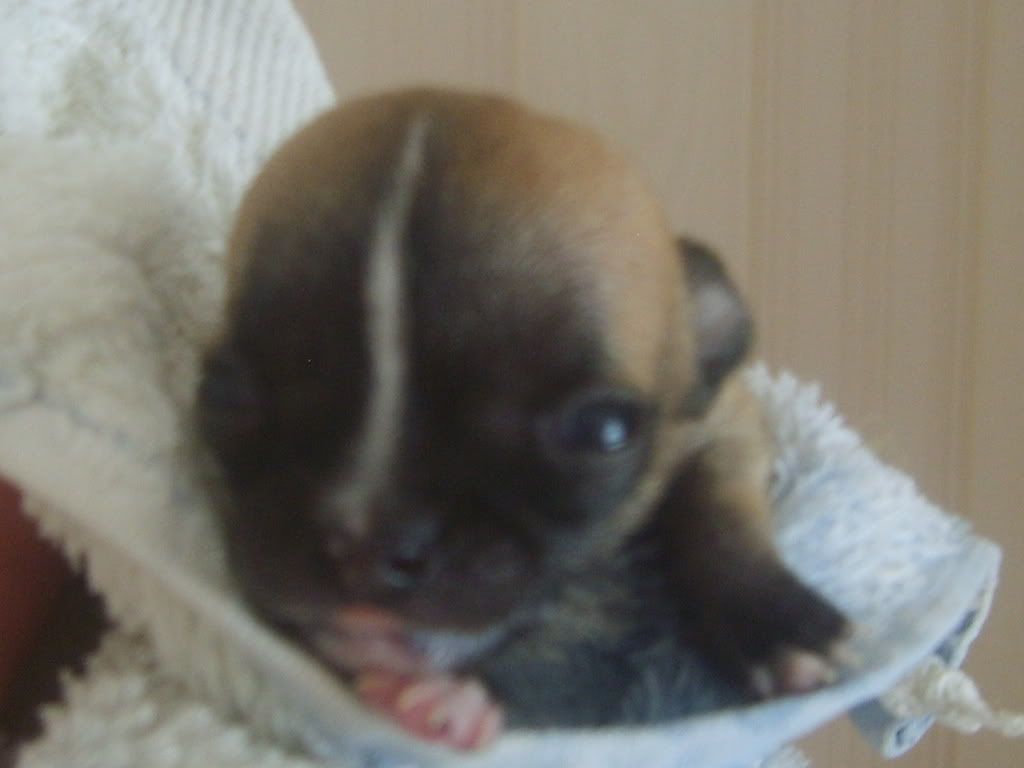 And again look at his perfect head!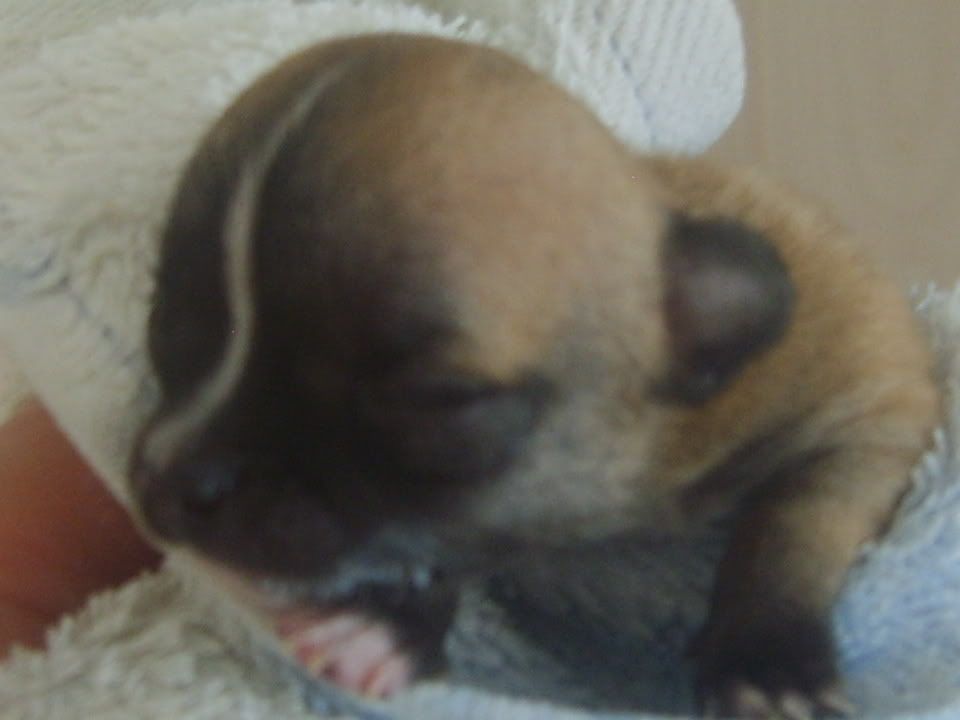 Him at 2 weeks with his sister
And him with mummy and siblings, look how small he is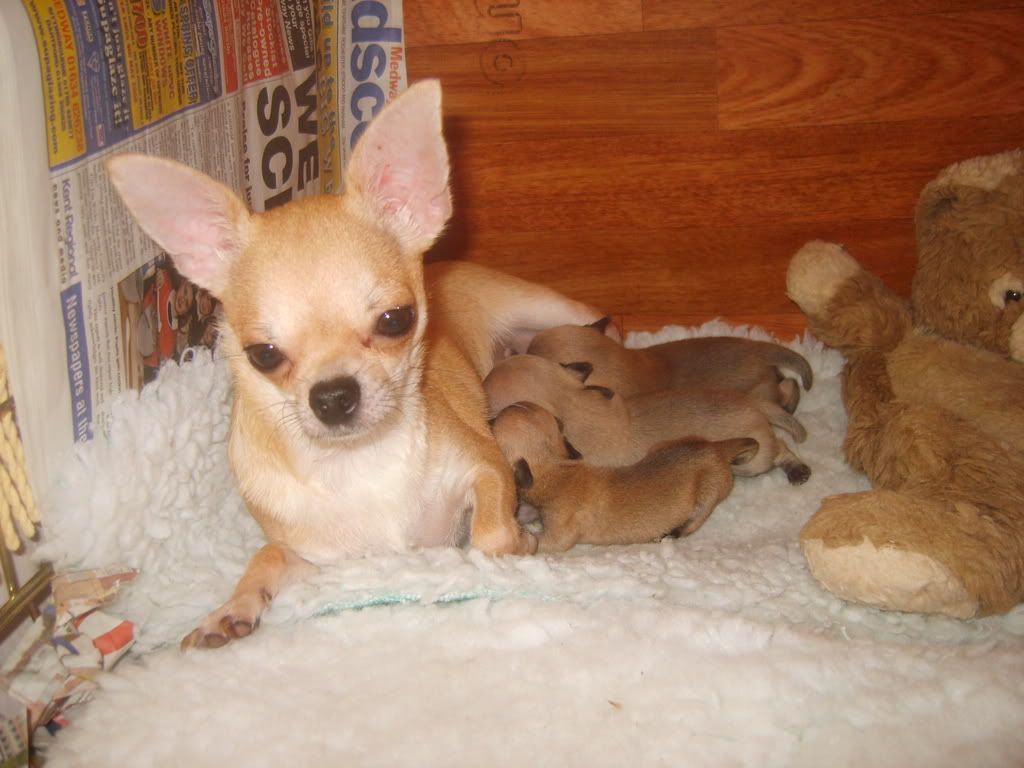 I really hope he makes it! i am going to see him next friday to give a deposit, if he makes it ofcourse