Hi Kristin and everyone,
Bella and Lina love playing in our backyard now that the weather is warmer. Like Bella, Lina also enjoys playing fetch and rolling in the grass (LOL). They're real sisters.
So this is
my
yard!
Bella is a blur in motion.
Lina loves playing fetch.
Oooooooooh.................I love rolling in the grass.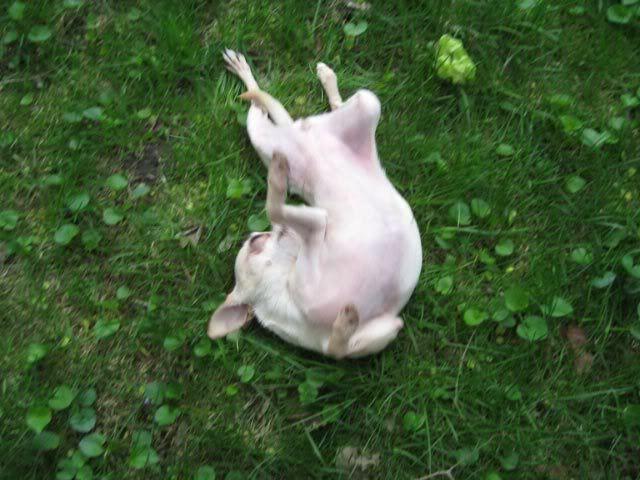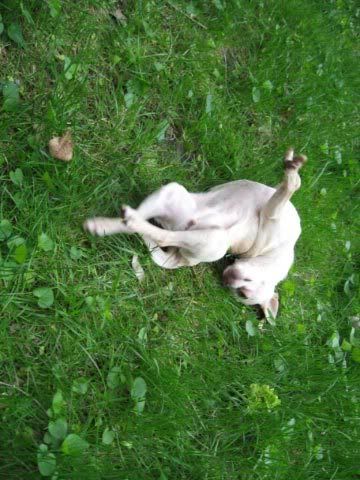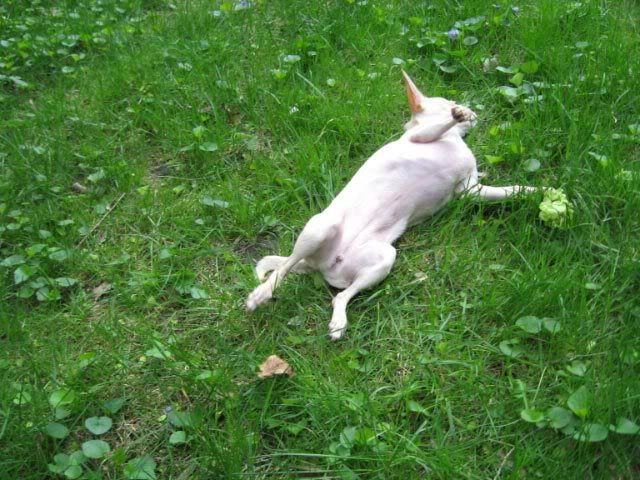 Let's search for buried treasures...