I buy two of everything for Bella and Lina so there would be no fighting over anything. Why is it that one chi always wants what the other chi has even though they have the same identical item?
Bella drops her toy...she wants Lina's toy.
Bella is getting closer to Lina...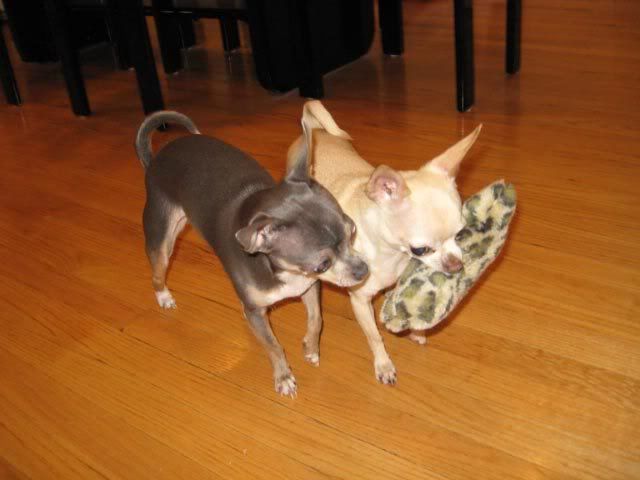 Bella is r-e-a-c-h-i-n-g to grab a corner of Lina's toy...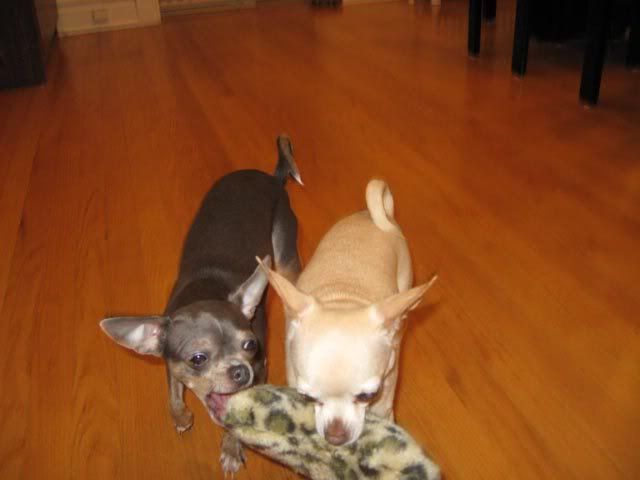 Then the batteries in my camera died!
What happened next was that both girls, each holding a corner of that toy, ran together with it to bring the toy back to me to continue playing fetch. How cute is that?