I finally managed to get some action shots that weren't blurry.....ha ha ha ha.
Patches (the dark one) is so so fast, it's nearly impossible to even get her in a shot. But I managed a few. Angel (the white one) is the big chicken...she scares herself sometimes, but she's fun to watch and we love them both so much. Hope everyone enjoys them as much as we do.
We laugh everytime we look at them.
This one is may favorite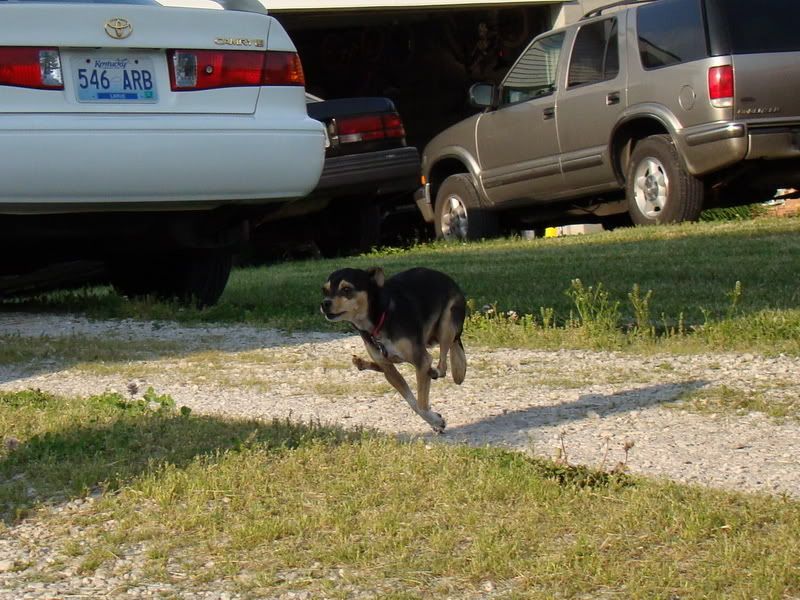 This one is so funny...running with her tail tucked between her legs....ha ha ha ha