This is our new baby. We estimate her weight at right around 1.4 pounds. She is just over 8 1/2 weeks old.
The was her on the ride home. She would only ride behind my DH's head.
And this is where Maya is the whole time the baby is down. She does NOT want her around her. She will tuck her tail and run away from her.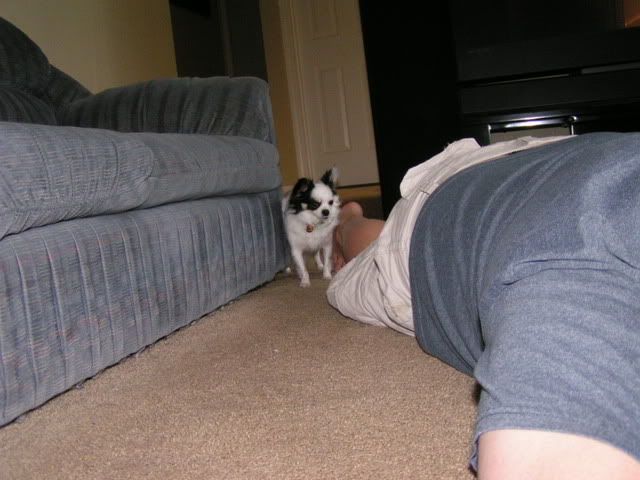 Or under dads desk