I can hardly believe she is 3 months old already!! She's such a joy to have around. She's been a bit harder to potty train than Willow, but I'm chalking that up to her age. We had a breakthrough the other day. She pawed at my leg and I took her outside where she did indeed have to go!
She weighs 2 lbs 9 oz. And I believe that she thinks she's a cat! She loves to climb up to my shoulders and lay there. She will try to walk across my arm to Daddy's lap. And I've lost count on how many times she's fallen out of our bed in the middle of the night. <insert head banging against wall smilie> No matter how hard I try, she will take a tumble out of the bed if I let her sleep with us. Luckily I've got carpet and pillows on the side of the bed. Does anyone have any ideas on how to overcome this? I'd love for her to be able to sleep with us?
Here are some pictures taken this morning. Hope you enjoy!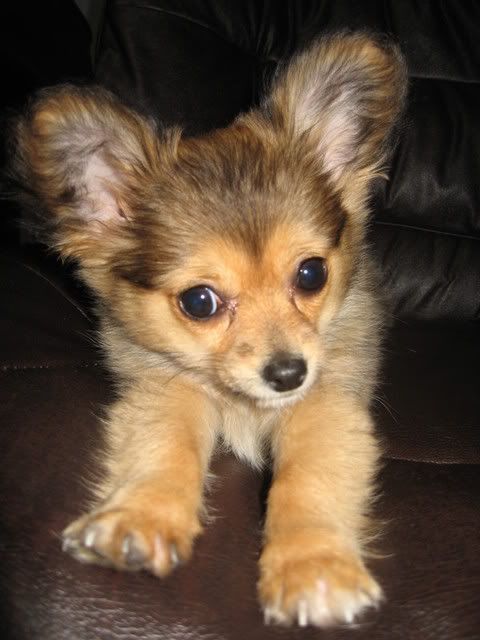 Yawn! Mom!!! It's too early to be up!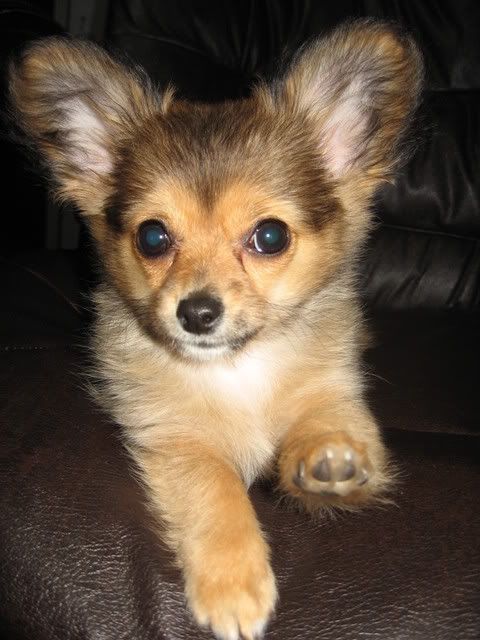 No!! No pictures please!!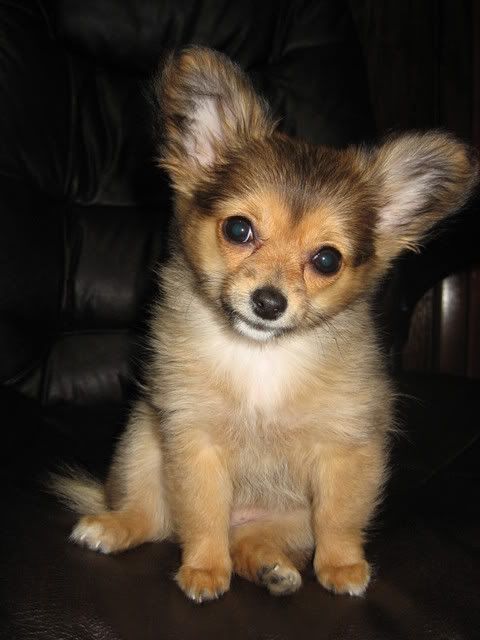 Ok..if I sit pretty can we be done!!??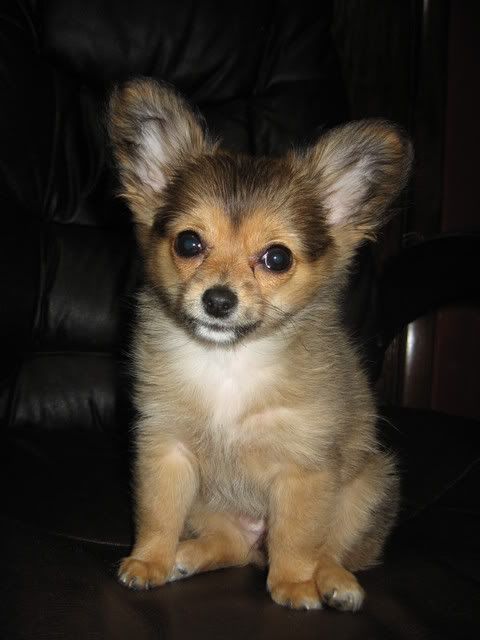 Gotta promise this is the last one mom!!
And here is Ms. Willow cause I just can't not post her picture!! Thanks Lori for Willow's new vintage jacket!!!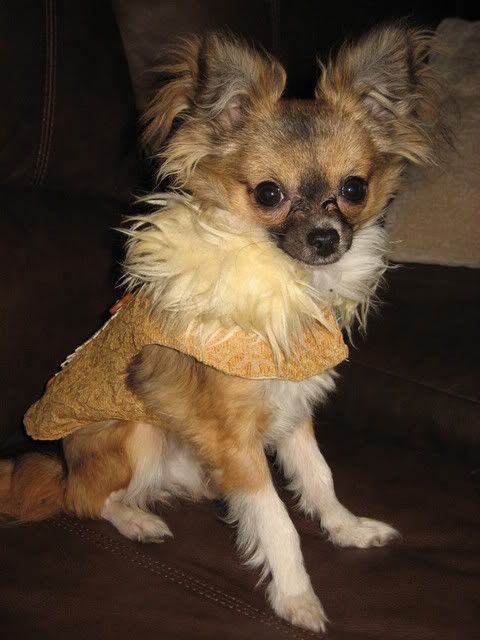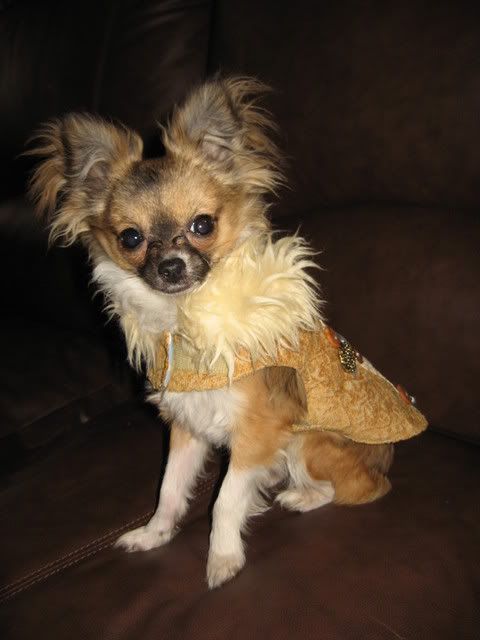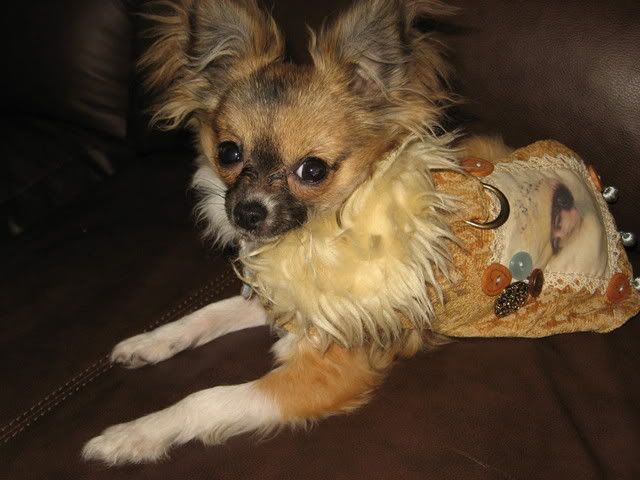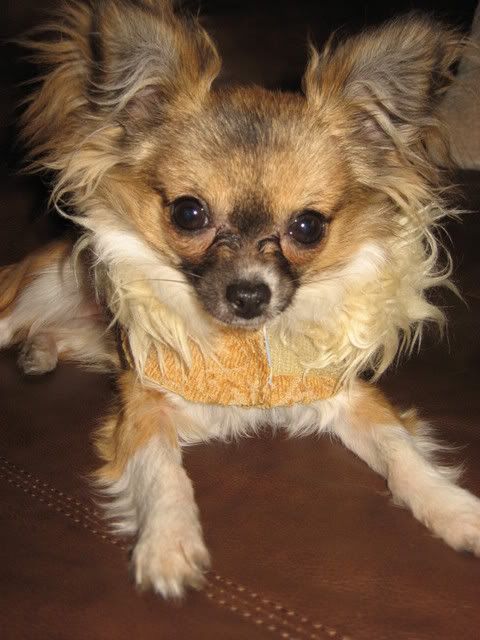 Thank you Lori!! You are excellent!!