I've been absolutely anxious to move into our new home (2.5 more weeks!!) and I can't get that off my mind, so I've been completely bored today. I figured I'd take a look at the drawer full of clothes that the girls have only worn once, not more than four times.
Butter hanging out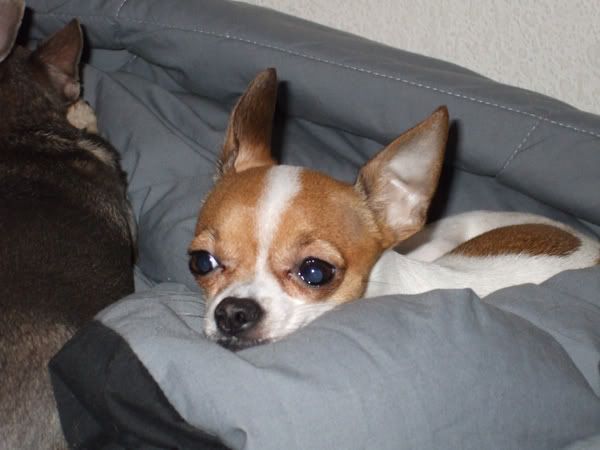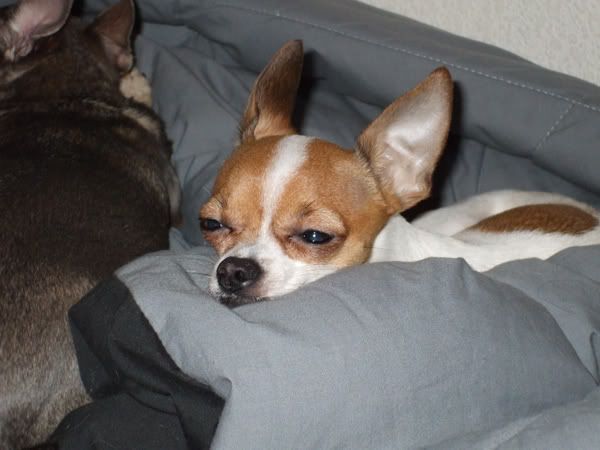 the ONLY pic I have of her during dress up. and yes, that is my arm. I had to hold her down to get somewhat of a decent pic, or else she would've quickly left and hidden under the blanket.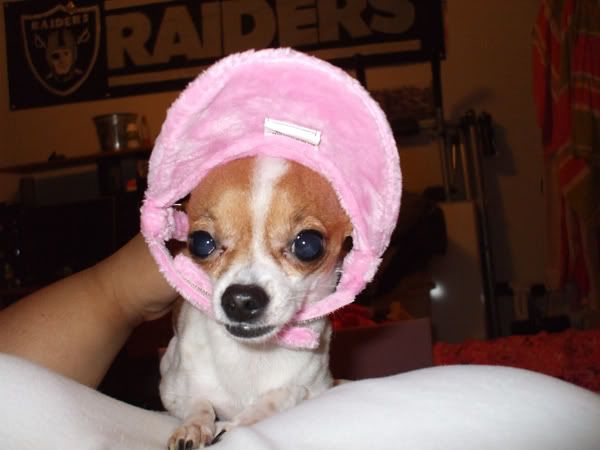 The Queen. I dont think she likes when I put things on her, but what's great is that she wont try to run off. She'll let me put tops and dresses on her.
pink collar. I was telling her 'come here' and she hesitated, hahah!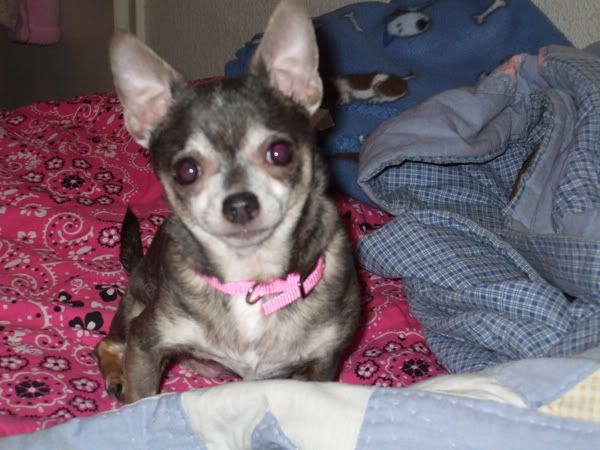 Hat galore! LOL!!
showing her love for the Raiders (an american football team)