I FINALLY went to see my aunt's puppies today!
Gosh it's so amazing how much they've grown. All 6 eyes are wide open, they're walking around, growling, barking, and playing with each other already!! It just melts my heart, aw.
My mom and I both took pics and Canelita (the proud mommy) is in a few as well
I *think* they're beginning to hurt her nipples because when she had gone in the box with them, they rushed toward her for some food and she got annoyed at something and sort of stood on her four legs and got outta there, LOL!
Curly's profile shot (Female)
Blondie is my favorite! I love her and this pic my mom took makes me love her even more!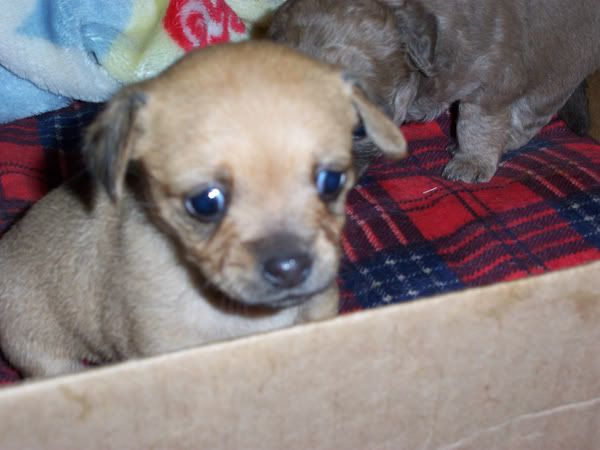 Canelita saw my mom with something (the camera) in her and, so she had to make sure her babies were fine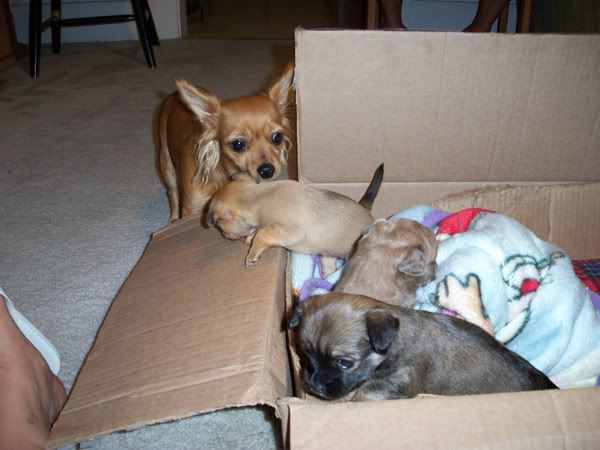 Blackie is the oldest and he actually got out of the box on his own!! This is him trying to get out again for the fourth time
Blondie & Blackie: sister and brudder
Curly & Blackie: sister and brudder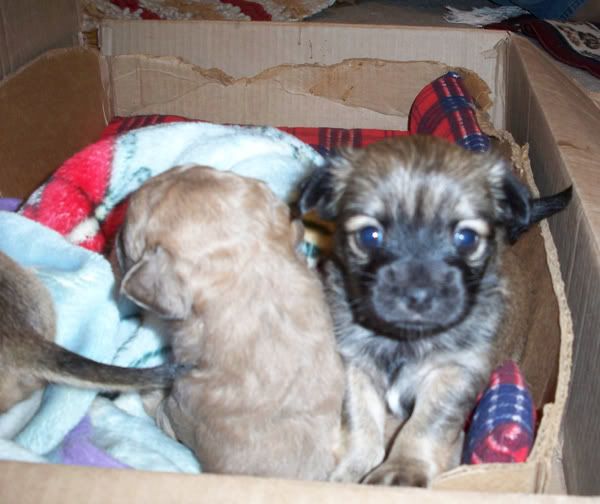 *more below*