I haven't posted any new photos of Babs lately, so I thought I would. We were working on the pond in front of our house and she was having a blast exploring the "BIG" rocks. lol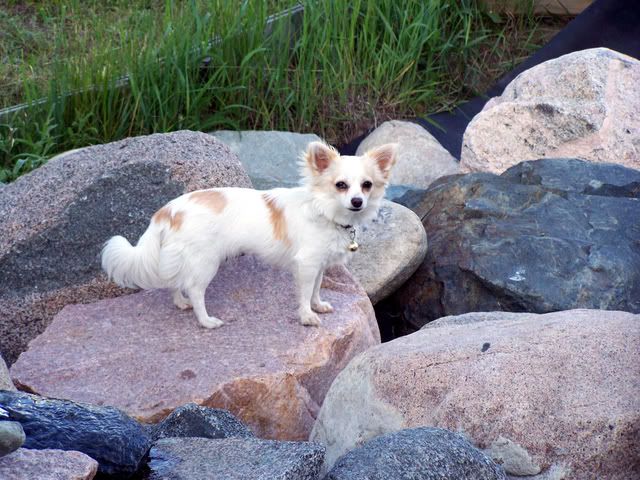 She didn't want to get too close to the water.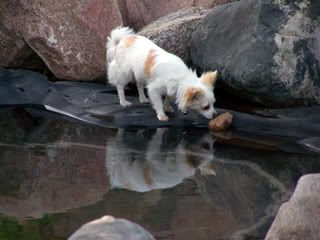 I believe the chis and Mt Dew go together great. Don't you?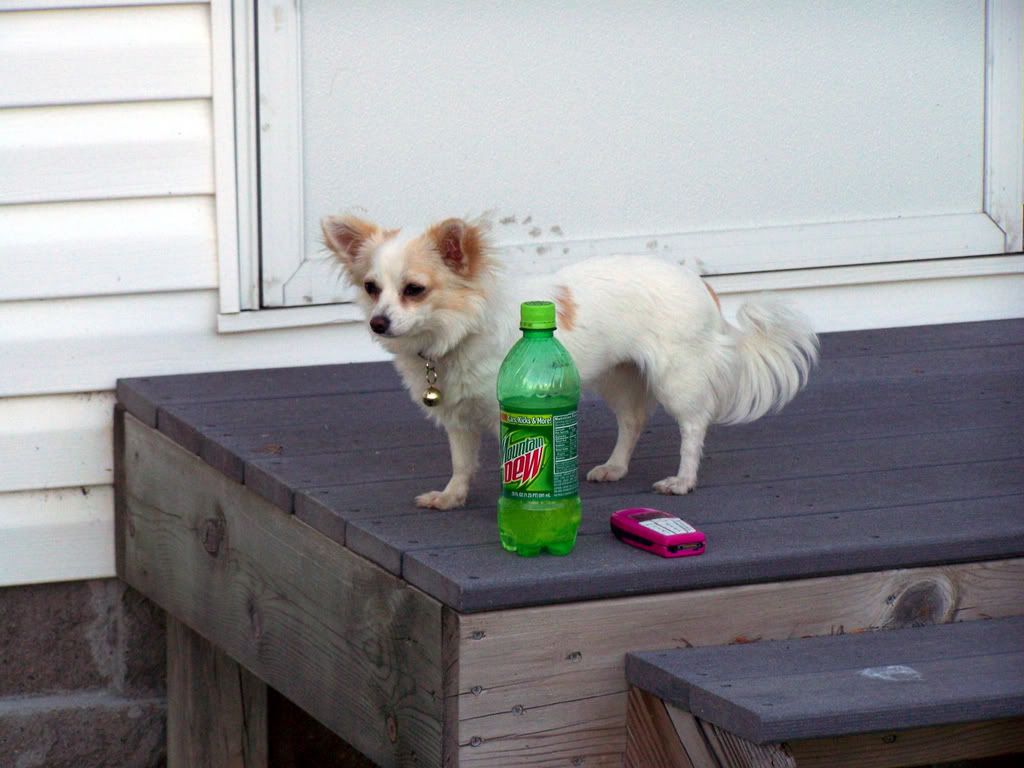 Have I shared with you the mural I hope to have painted on the back of my classic jeep when we get it done? It's supposed to be Babs and I. What do you think?