I went to Circuit City today and got an external memory card reader. Now I can go back to my normal ways of photographing EVERYTHING and bombarding you all with pics of my 4 legged children
And while I'm here, we had a little drama fest here the other day. I was feeding Roxie and giving her fresh water while Gaige had Boss outside. She ran in the house and before I could get in here to get here (thinking that Boss was outside) I heard the front door open and Gaige letting Boss back in the house. Luckily there was no problem. She ran in the living room, sniffed him as he ran back outside, and turned right back around to come back in the kitchen with me. She was over excited but didn't seem to mind that he was there. Yay!! Now I can begin letting her inside while he's out every now and then maybe getting them used to each other that way now. Boss didn't even bark or growl. I think she just frightened him because she was so huge and moving so fast.
Taking a nap with Owen on mommy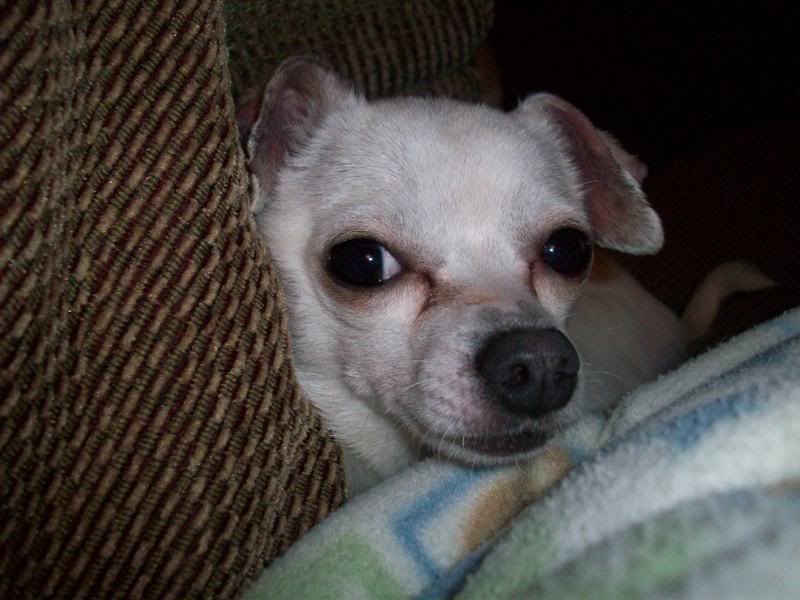 Napping on the back of the couch.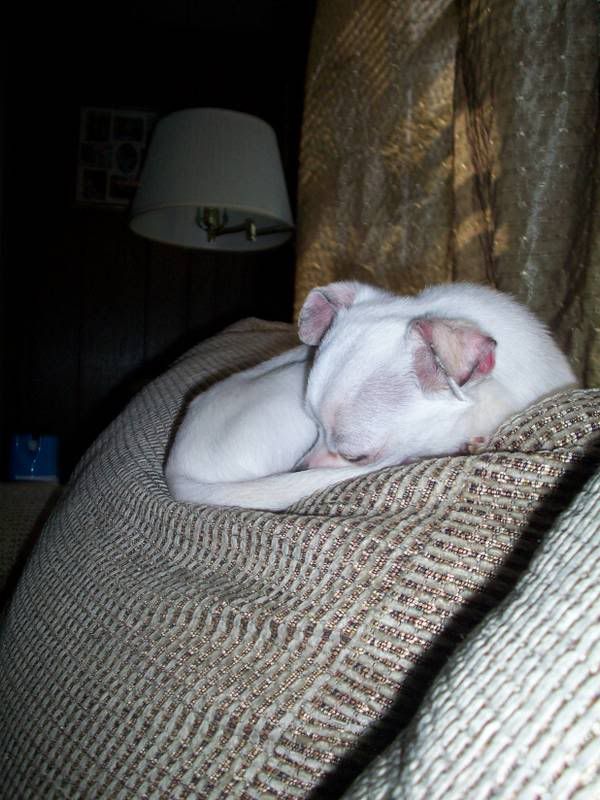 Woke up cause he heard the camera turn on lol