My baby Kobi. I still haven't been able to figure out what he's mixed with, the guy we bought him from swears he only breeds pure Chihuahua's (but won't register them as its too much of a hassle and he thinks its unnecessary).
Either way, we love him to pieces as he's our little chocolate fluff ball!! My husband says he looks like a bat.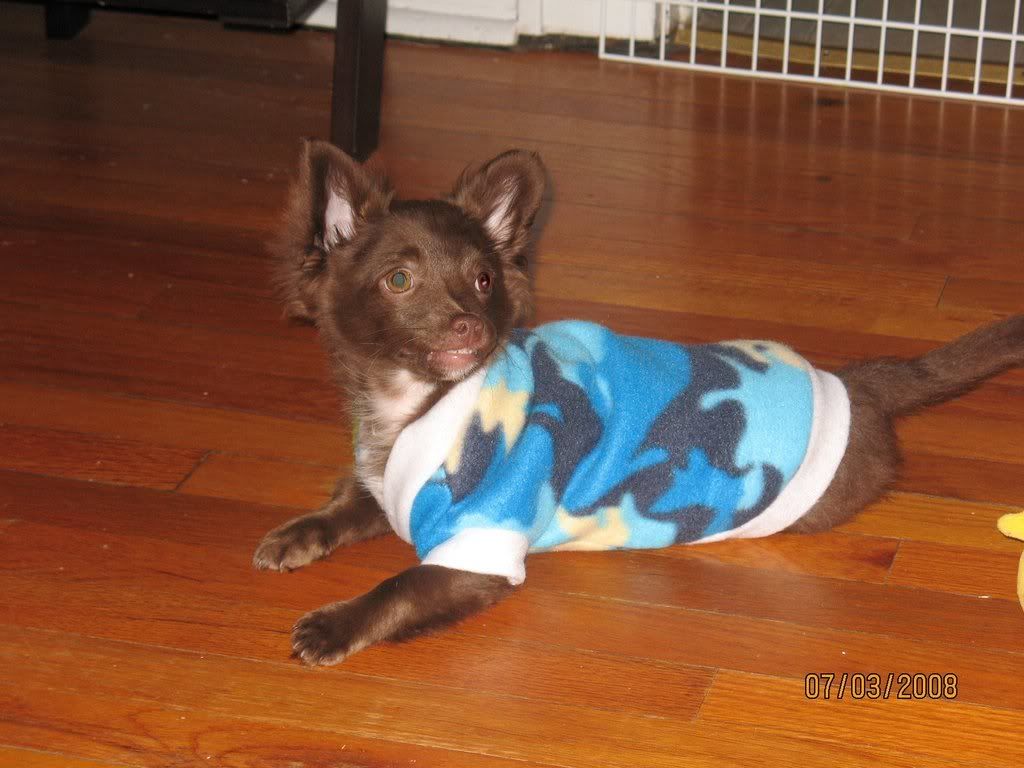 All ready for bed in his jammies!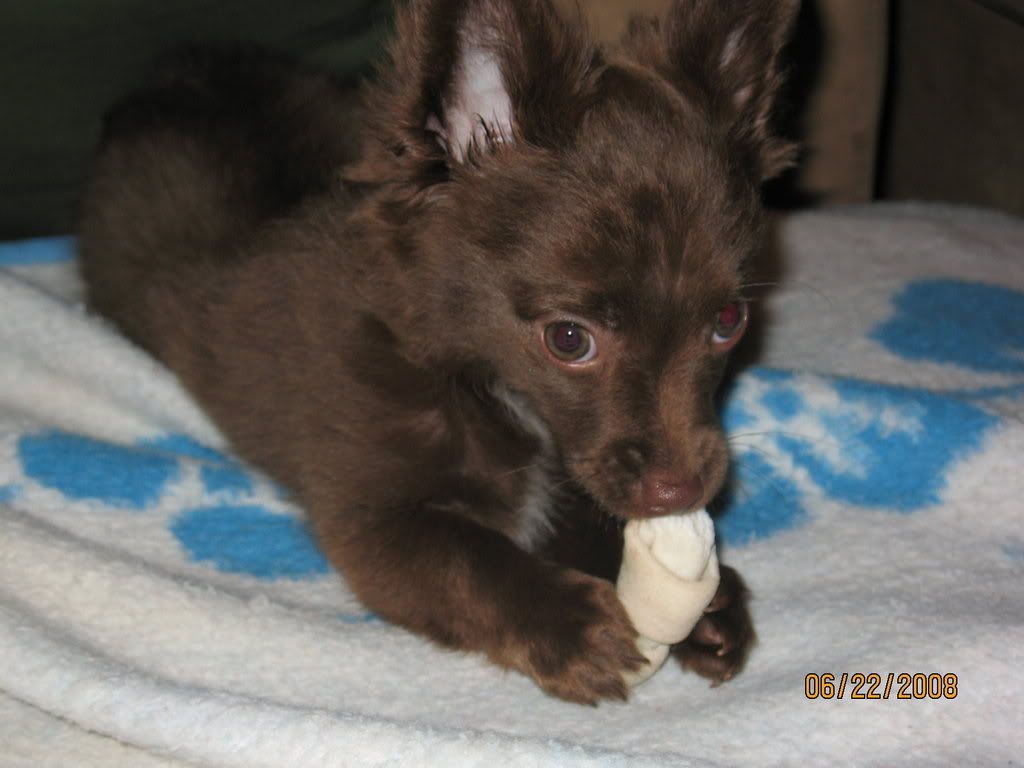 Chewing, chewing, chewing, always chewing on something.
__________________
Kobi, Peanut, Butters....Loved by Alie